How to get the best value out of Black Friday – every year
Are you prepared for the biggest deal day of the year?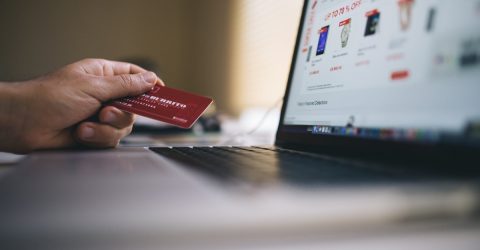 Black Friday (and Cyber Monday) seems to get more intense every year. Sites are using more underhanded methods to maximise your spending (fake reviews, irresponsible ads, time limit discounts). So preparing for the carnage is the smartest way to get the most of the deals while staying safe and solvent!
Save and budget.
It seems like an obvious point, but so many people go broke for the month by splurging during Black Friday. Save for a few months before so you have a little Black Friday fund.
Don't let the huge discounts blind you to your budget! Make sure you know how much you have to spend and don't go over that budget.
Use cashback sites.
Some third party websites offer cashback when shopping via their site. Cashback can vary from 3% of the total purchase to £100 or more upfront.
It can take a few weeks for the cashback to be paid to you. This is because cashback is only paid once the returns period is over, for obvious reasons. Using trusted sites like Quidco lets you track the cashback you have earned and see when you will get it paid.
Remember: always uses established cashback sites with transparent policies to avoid being scammed.
Make a wish list, check it twice.
The smartest Black Friday shoppers know exactly what they want before the sales start. Spend a few weeks looking at comparison sites and expert blogs to compare products.
Planning what you want to buy can help you:
Wishlisting and researching will save you time, money and returning shoddy goods. Even if you don't have a specific product i.e. knowing you want 'a smart speaker' will keep you on track and on budget.
Shop smart.
Look at YouTube reviews rather than Amazon reviews for more reliability. There are a lot of fake product reviews out there!
There's a whole industry of people being paid to write fake product reviews to trick buyers. If you read a review, check the posters other reviews. Are they a real person or a bot? If they're a real person they should have reviewed other products, in different categories, from different sellers.
Equally, when watching YouTube reviews or reading blogs check if the reviewer was gifted the item. If they're getting gifts they're more likely to give a favourable review.
Also do your research – actually know what you're buying. Don't sign up for a broadband package and have no idea what the speeds mean or what you're paying for. If you don't know what you're buying then there's a good chance it's not a good deal!
Check your emails for Black Friday announcements.
Sure they're annoying, but those spammy company emails are actually pretty helpful for sales. So in the run up to Black Friday start reading them before you delete them! Companies and stores will give previews of sale items, extra vouchers and even exclusive deals! It can be a good way of planning how much and where you spend your money on Black Friday.
Get up early!
Sure we're talking about online Black Friday deals, but just because it's sold online doesn't mean it won't sell out! Some Black Friday sales start at 00:00am, 02:00am or at the more traditional 9:00am. So set an alarm, get a brew and get clicking!
Connection check!
Before you do any of this you should make sure your internet is working it's best! You don't want to miss out on deals because of slow loading sites. Sometimes sites load slowly due to so much traffic on the day, but sometimes it can be on your end.
In the weeks before Black Friday check your internet speeds using an online speed checker. If it isn't within the range promised by your provider it could be a sign of faulty hardware or issue in your area. Get in touch with your provider if there are any issues.