How to get the most out of your smart TV
Smart TVs offer a world of connectivity, but most of us are guilty of under-utilising this valuable resource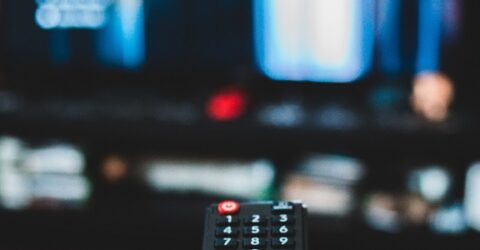 Last autumn, we wrote about the relentless growth in smart TVs, and how almost 98 per cent of TVs on sale in the UK are now internet-enabled.
However, owning such a device and benefiting from its functionality are two very different things.
Many web-enabled televisions sit within range of wireless broadband routers that they'll never be connected to, sporting Ethernet ports that'll never host a cable.
Your home broadband isn't just capable of powering laptops, smartphones and Alexa smart speakers, after all.
As their name suggests, smart TVs are equally capable of performing unexpected functions if you take the time to (a) read the user manual or (b) experiment with the remote control…
Only smarties have the answer
When referring to consumer electronics, the word 'smart' basically means 'web-enabled'.
An internet-connected TV is capable of harnessing broadband bandwidth at whatever speed your connection can support.
Since Ethernet cables transmit data more quickly and reliably than WiFi, our first recommendation is to hardwire your TV to your router.
Featuring large screens and decent sound output, TVs are optimised media platforms. They're far better suited to watching streaming video content than diminutive smartphones.
They're also powered by apps, so it's worth setting up streaming apps you routinely use if they're offered by your TV manufacturer.
Every device will allow you to register with iPlayer, ITVX, Netflix and Amazon Prime. Most will also support more niche platforms, such as BritBox and UKTV Player.
Using these services directly through the TV rather than a third-party interface like Sky simplifies troubleshooting, and apps are more likely to work reliably.
If a desired app isn't pre-installed onto your device, investigate whether there's an app store. There usually will be, since not everyone will want every available app pre-installed.
We've previously discussed how bloatware can slow down computers. It shouldn't affect a web-enabled TV to the same extent, but unnecessary apps will make menus harder to navigate.
It's therefore advisable to delete unwanted apps, or avoid installing them in the first place unless you're likely to use them on a semi-regular basis.
(Inter)face the facts
While web connectivity has transformed the way our TVs display information, the methods of controlling them haven't evolved as rapidly.
A Netflix button on the remote control offers a helpful shortcut, but asking your TV to do anything else can involve a frustrating amount of button-pressing.
Entering alphanumeric text (such as to search for a programme title or confirm your broadband password) quickly becomes laborious.
If you're going to be using the TV for regular streaming, gaming or web access, connect a Bluetooth keyboard.
Cheap keyboards cost less than £20, and some fold up to save space, while others roll up. Any device should automatically connect to your TV on startup if Bluetooth is enabled.
These keyboards also make it far easier to do something few smart TV owners ever do – surf the web.
That's remarkable when you think how much time we spend squinting at a five-inch phone screen, while ignoring the potential of the 50-inch TV set optimally situated at eye level.
TV web browsers tend to be clunky, but connection speeds ought to match any other web-enabled devices. Broadband routers don't discriminate between devices, after all.
If you don't want to install a Bluetooth keyboard to simplify the TV's interface, an alternative might be to connect it to a smart speaker or virtual assistant.
Many TVs have Google Assistant, Siri or (in Samsung's case) Bixby built in, while pairing your phone and TV means you can use voice control through the latter.
Alternatively, investigate whether your smartphone can control the TV. On Android phones, the Google TV app includes a Remote button which will pair with compatible devices.
You might even be able to pair a PlayStation or Xbox controller with the TV for more granular control.
Finally, connecting your phone and TV makes it easier to stream presentations and live feeds, projecting content onto a bigger screen for superior coverage.