How to haggle for cheaper broadband
It may not come naturally to us Brits, but sometimes you need to negotiate to get the best offer.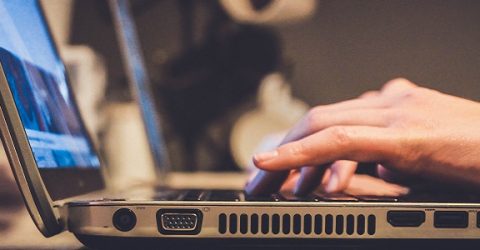 Most consumers would like faster broadband at a more affordable price, yet millions of us are paying more than we need to for our home broadband connections.
This might be because we've forgotten to switch contracts when an introductory deal comes to an end, defaulting onto a provider's less generous standard terms.
Many people don't realise the powers they have under British contract and consumer law, enduring shoddy speeds and poor customer service for longer than they need to.
In fact, many people who have serious problems with their broadband provider are entitled to switch supplier if network problems aren't fixed within 30 days.
Equally, anyone who has completed the minimum term required under their contract can start looking for a cheaper broadband deal right here on our site.
Yet even when consumers do understand their rights and switch contracts, they are often fobbed off with the provider's best advertised deal, rather than the best deal overall.
Many people fail to realise haggling might get them an even better deal – either from their current provider, or from a new one.
In fact, a recent Which? survey found 87 per cent of people who haggled with their existing provider got a discount or were offered another incentive to stay.
Haggling is often seen to be profoundly un-British, yet it may well bag you a cheaper broadband deal…
How to haggle for a better deal
Before you begin the uncomfortable business of haggling, remember you hold a strong position if you're happy with your current provider's service.
It costs broadband providers much more to recruit new customers than it does to keep the ones they already have. Even if they offer you a discount, they'll still save money.
Nonetheless, some providers are more open to haggling than others.
A recent survey found that while 70 to 80 per cent of TalkTalk, BT and Sky customers were happy with the response while attempting to haggle their bill down, Virgin's figure was 32 per cent.
With that in mind, make sure you have all the facts and figures you need to start haggling.
Check what you're currently paying, what speeds you're actually getting (use our speed checker here), and the terms of your contract.
Cheaper broadband is great, but it may not be worthwhile if it means slower speeds or dubious customer service.
Before contacting a new provider, check what deals are being offered by your current provider and its main competitors.
Have a think about what you really want (from broadband. That way, if you are offered a different (but more affordable) deal, you'll know if it's worth considering.
If you're happy with your current provider but approaching the end of your contract, ring up and ask for the retentions department (sometimes called the disconnections team).
These staff are usually able to offer better deals than their customer service counterparts.
Tell them you're thinking of moving to a new provider and explain why – a rival brand is offering a better deal, or you're unhappy with recent line speeds.
Politely and calmly ask for better terms, avoiding any petulance or anger which might end negotiations before they've really started.
If the idea of haggling down the phone scares you, think about using online chat or email instead.
This has the added benefit of generating a written record of communications, which may be handy when comparing deals from multiple providers.
Don't be hasty
Your current provider is likely to offer you some sort of deal, but it's unlikely their first offer will be their best and final one.
They may offer extras like more call time or extra TV channels – if these aren't useful, simply say no.
Be aware you may be asked to sign up for a lengthy contract to get the goodies being offered, locking you into a higher-cost contract if prices end up dropping elsewhere.
If cheaper broadband is your goal, you have a good chance of negotiating a discount with sufficient patience and determination.
If one person doesn't offer a decent discount, try phoning back on another day. The original call will probably be logged on the company's IT system, but asking twice costs nothing.
If all else fails, you can always switch providers for a better deal.
Because if one provider won't meet your needs, the chances are high that a competitor will.