How to handle broadband billing disputes
Broadband billing disputes are relatively rare, but they have the potential to permanently sour a relationship with an ISP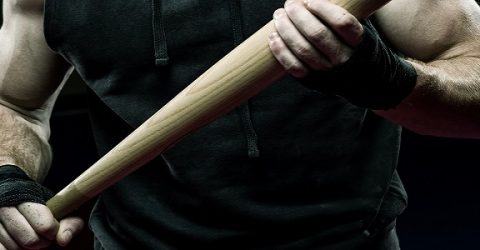 Many years ago, your correspondent signed up with a leading FTTP broadband provider, and became immersed in a series of broadband billing disputes that lasted far beyond the 12-month contract period.
Every bill was wrong, unprovided services were charged for, and there were regular outages lasting hours at a time with no apology or compensation offered.
Months after the contract ended, letters would arrive demanding payment for services which either weren't part of the contract, or which had already been paid for.
The situation was only resolved thanks to meticulous billing paperwork, detailed notes of all correspondence with the ISP, and an Excel spreadsheet of calculations.
And these are some of the tools which will help you to resolve any broadband billing disputes you may be experiencing at the hands of an inept ISP…
Keep calm and carry on
The first – and best – piece of advice is to remain calm.
It's maddening when a 45-minute hold for a customer services rep is followed by summary disconnection and a dialling tone, but anger will achieve nothing.
Calls are recorded even while you're on hold, emails are permanent, and live web chat (assuming it's available) will leave an indelible record.
Projecting your frustration onto the hapless customer service agent who answers your next call/email/text/IM won't reflect well on you if the complaint is subsequently escalated.
Count to ten, remind yourself that all things shall pass, and make another attempt at calmly explaining the nature of your grievance.
At the same time, keep detailed notes of everything that's happening. When did you ring, how long were you on hold, and at what point were you cut off?
How many times has your broadband gone down, and have there been any extenuating circumstances which the ISP couldn't be expected to have anticipated?
Pay and display
Since most broadband billing disputes revolve around payments, use bills and bank statements to create a spreadsheet calculating what you've paid and what's still due.
Compare these totals to the contract you initially signed, and never assume the ISP's figures are right.
Their IT systems can be deeply flawed, agents often make basic mistakes, and sales staff are notorious for missing key information contained on agreement forms.
Every fault, failure or flaw should be noted down. This collective body of evidence may persuade an ISP to end your contract early, compensate you, or issue an apology.
It'll also be vitally important if you decide to escalate a complaint…
Raising the stakes
Every ISP in the UK is registered with one of two independent dispute resolution (ADR) agencies – CISAS and Ombudsman Services.
It's possible to check who your ISP signed up with on Ofcom's website. Bear in mind they may be registered under a different name to the one appearing on bills and correspondence.
If your broadband provider's attempts at resolving complaints aren't going anywhere, consider escalating the matter to the appropriate ADR service.
They can force the ISP to cancel any remaining contract period and waive early cancellation fees, or insist on compensation for any loss or inconvenience suffered.
When making a complaint, list every issue you've encountered, from outages and delayed installation dates to billing errors or problems contacting the company.
Without painting a complete picture, resolution agencies may feel your complaint isn't sufficiently serious to warrant their intervention.
After all, however bad your experience is, they'll almost certainly have heard worse…