How to launch an online shop with no technical knowledge
Thanks to apps and website templates, the days when you needed a computing qualification to launch an ecommerce store are long gone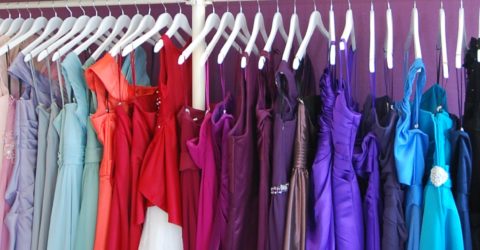 The UK has a rich abundance of engineering excellence, with legions of entrepreneurs developing innovative and market-leading (or even market-defining) products.
Yet having a desirable product is only half the battle. As computing pioneer and serial entrepreneur Sir Clive Sinclair once acknowledged, marketing and sales are just as important.
And when you can launch an ecommerce store within an hour of starting out, sales channels aren't something less technically-minded individuals should be afraid of.
In fact, creating an ecommerce store isn't much harder than designing your own social media page…
The key tools
To launch an ecommerce store, you generally need the following:
And that's it.
If you're surprised not to see computing qualifications or specialist software packages on this list, you're probably unfamiliar with modular website building platforms.
Sites like Wix, WordPress and Weebly can walk even inexperienced computer users through the process of customising website templates.
Your choice between these packages may come down to which one you like the look of most, though WordPress increasingly dominates the global market.
Images are dragged and dropped into blank spaces which can be endlessly resized. Multiple shots may be arranged into slideshows, often known as carousels.
Descriptive text is also dropped into place before being moved around and edited, ideally broken up with captions and sub-headings.
Multiple versions of an item (like clothes in varying sizes) ought to be listed in the product spreadsheet, with sliders or buttons allowing site visitors to make selections.
Advanced templates offer a range of customer payment options, automated order messages, embedded video links and so on, though these templates may cost you more up front.
Site design platforms have gone to particular lengths to ensure payment gateways are robust and dependable, reassuring customers and ensuring your income streams are maximised.
There may be one or two payment options – PayPal and Stripe – or a whole raft including credit and debit cards, bank transfers or cash on delivery.
If you're getting carried away and offering international custom, there are postage and tax calculator utilities, while more advanced templates support additional languages.
Band of bother
Uploading and installing all this data involves significant quantities of bandwidth.
Since the average ADSL connection has upload speeds of just 1Mbps, you'll be waiting a while for dozens of high-resolution images to upload – especially at peak times.
(It's maybe best to upload a batch of images just before going to bed, when the internet is relatively quiet and you won't be slowing down other online activities).
You can endlessly tinker with a draft site design, before hitting Publish to reveal it at an assigned web address – or a domain you've already bought.
Our recent guide to buying domain names talks you through the process of choosing a URL.
Even once it's live, an ecommerce site may be modified at any time.
This is important, since you're bound to spot minor imperfections when viewing individual pages on different devices, and through alternative web browsers.
Scrutinise the site on as many devices as possible before beginning a sales and marketing push, to ensure it's optimally presented and operating reliably.