How to personalise Alexa
Although many people are quite happy to use Amazon's smart speaker in its default setting, there are plenty of ways to personalise Alexa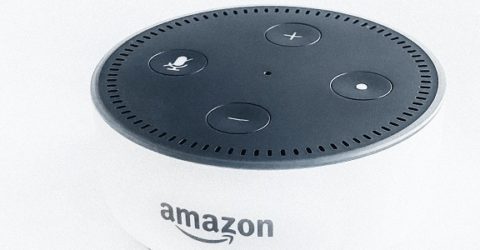 Many misconceptions surround the current generation of smart speakers and virtual assistants.
It's been suggested these speakers record conversations; that they don't understand strong accents; and that they have women's voices so men can control a 'female' underling.
None of this is remotely true.
By contrast, there are also lots of hidden features in these smart speakers which don't receive enough publicity to gain widespread awareness.
And that's especially true for Amazon's market-leading Alexa, which offers a variety of customisation and configuration options which aren't always widely promoted.
Below, we list ten of the features people may not be aware of. But first, let's consider how easy it is to personalise Alexa.
Speaker's corner
It's possible to personalise Alexa responses for different household members, using Voice Profiles to identify users before tailoring responses around each individual.
This enables features like news briefings to incorporate topics of personal interest or relevance, while ensuring children only hear age-appropriate Amazon Music content.
Open the Alexa app on a mobile device, before going to Menu > Settings > Account Settings > Create Voice Profile.
MoreEasy ways to get started with video-calling for older relatives
News briefings and updates can also be curated, rather than relying on algorithmic analysis, ensuring they're completely relevant.
There are seven talking speeds – two slower and four faster than the default – which you can adjust by saying "Alexa, speak slower/faster".
It's possible to switch Alexa's accent to anything from Australian to Indian English.
(If English isn't your mother tongue, you can specify one of five other languages, from French and German to Japanese and Hindi, plus Canadian-French and US-Spanish variants).
Wider audio settings are also adjustable, with customisable bass, treble and midrange controls on many Echo devices.
Even the device's name is adjustable in case someone in your family is also called Alexa. However, it'll only recognise three alternative wake words – Amazon, Echo and Computer.
This can be modified from the Settings > Device Settings menu in the app.
The app even supports combined routines – turning on the lights, switching on the kettle and warming up the oven with a single user-specified command like "Alexa, get started on tea."
Ten things you didn't know Alexa could do
Having decided how to personalise Alexa, these are some of the things Amazon's smart speaker is capable of that might benefit specific tastes or lifestyles:
Set a reminder a certain time period before your favourite football club plays its next game.
Create a to-do list, if you're the sort of person who routinely forgets to complete certain tasks.
Make an announcement to every Echo device or Alexa app in the house – "everyone, breakfast's ready".
Ask Alexa to play songs you haven't heard recently, to avoid repetitive playlists.
Translate common words and phrases into a far wider array of foreign languages than those mentioned above.
Activate Whisper Mode for early-morning or late-night announcements in a shared bedroom, for instance. Alexa is able to detect whispers, and responds accordingly.
Partially perform specific tasks, such as opening compatible smart blinds by 50 per cent.
Track Amazon Shopping orders – default notifications are broadcast when an item is out for delivery or has successfully been deposited at the nominated address.
Make voice calls to people with other Echo devices, the Alexa app or EE and Vodafone mobile phone contracts.
Saying "Alexa, what are your accessibility features" enables people to further customise how their smart speaker behaves and responds.