How to stream from your laptop to a TV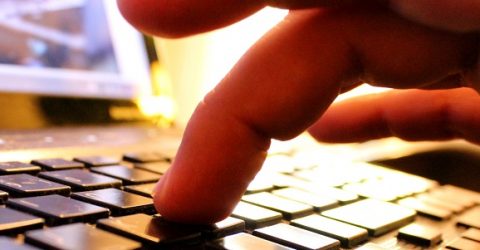 The search term "stream from laptop to TV" reveals 157 million Google results, which suggests there's a large market for displaying PC and Mac content on a larger screen.
Fortunately, there are various ways to export a laptop's content.
Below, we consider the best options for establishing a stream from your laptop to a TV, depending on available connections and hardware modernity.
1. Hardwire it
If your laptop and TV both have HDMI ports, hardwiring them together will enable you to screen share.
This is typically done by selecting the relevant HDMI input on the TV, at which point the laptop ought to automatically begin outputting to this new device.
If it doesn't, you may need to manually configure the Display settings within Control Panel (PC) or System Preferences (Mac).
If either device lacks an HDMI port, you could try connecting using a VGA cable and a 3.5mm audio lead, for picture and sound output respectively.

MoreHow to cast BT sport onto your TV or Mobile
(VGA ports are often labelled PC IN.)
Some Macs have a Mini-Display Port in lieu of HDMI. It resembles a chunkier USB socket, requiring a special cable which should ideally be purchased from an Apple specialist.
2. Cast content
Casting has become increasingly popular thanks to Google.
Their Chromebook laptops run a stripped-down Android-based OS that redirects on-screen content to a compatible smart TV with minimal fuss.
While watching video content, click the rectangle icon with three quarter-circles, and playback should be diverted onto the big screen after a few seconds.
This simplicity is replicated on Google Chromecast dongles, suitable for use on Windows, Android, Linux or Apple hardware.
A Chromecast dongle plugs into a spare HDMI slot on the TV, facilitating casting via any open tab in Google's Chrome web browser.
3. Invest in dedicated hardware
PC owners can buy wireless transmitters, which plug into HDMI ports before beaming media content to a TV.
There are also dedicated transmitter and receiver boxes, though these are expensive and bulky.
Another option is a dedicated media server like Kodi, enabling content downloaded onto a laptop to play through a smart TV.
If you're an Apple aficionado, it's easy to stream from your laptop to a bigger screen by purchasing an Apple TV system.
Providing the Mac is running OS 10.8 or later, AirPlay mirroring will deliver seamless playback over WiFi.
A final note of caution
Setting up a stream from your laptop to a TV could be complicated by numerous factors, from slow WiFi connections to frayed cables or incorrect settings.
Each TV has its own input controls, with common issues surrounding HDMI port number identification and automatic switching to different input streams.
If you're struggling to share content, it may be necessary to seek technical support or undertake some online investigations to identify possible causes – and solutions.