How to turn a spare room into a home office
With lockdown resumed in England, millions may need to work remotely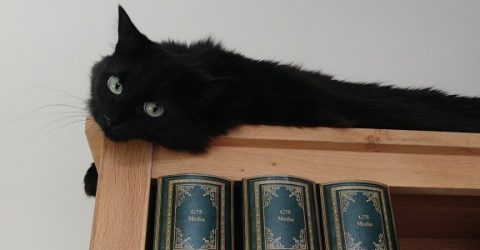 If a week is a long time in politics, it's an eternity in the fight against coronavirus.
Within a week, England went from a three-tier system of local Covid restrictions into a month-long lockdown.
Wales and Northern Ireland have just emerged from their second lockdown, while politicians in Scotland have developed a five-tier system which is being reviewed on a daily basis.
People who had only recently returned to their places of work have found themselves once again being asked to work at home.
That's not a bad thing in itself – it reduces commuting and pollution, saves considerable amounts of time and money, and can lower your stress levels while raising energy levels.
Last week, we wrote a guide to creating a home office in your garden.
But what if you live in a flat, or occupy a house where the only outside space is either (a) very public or (b) not conducive to productivity?
A small bin-filled yard behind your mid-terraced house might qualify as outdoor space, but it's hardly somewhere you'd be able to spend 35 hours a week being productive.
In such circumstances, you may need to turn a spare room into a home office.
But how can you do this quickly, affordably and safely?
Safety first
Arguably the most important stage as you turn a spare room into a home office is to consider the ergonomics of any furniture.
You need a height-adjustable chair with armrests, a workstation whose surface is 60-70cm off the ground, and a monitor whose centre stands level with your line of sight.
This should minimise any risk of eyestrain, RSI in your wrists, neckache or backache.
We used the word 'workstation' rather than desk, because spare rooms don't always have room for substantial desks of the kind sold in vintage furniture shops or oak emporia.
You can use anything from an old dressing table to a glass display unit as a desk, providing it's the right height for a keyboard and has space to fit your legs underneath.
Storage space is preferable, but a glass console table would do, especially if you choose your hardware carefully.
If there's little room for peripherals, or if every cable would be on show, consider all-in-one computers or laptops with wireless peripherals stored in a cupboard (or a separate room).
One room, many roles
By definition, spare rooms have to fulfil multiple roles at any one time. There might already be a spare bed, storage units, clothes drying racks and/or musical instruments in situ.
It's vital to ensure you can access and leave the room safely, with a clear path to the door.
Spare rooms tend to have relatively small windows compared to other rooms in your house, so ensure natural daylight can get in by raising blinds and pinning back curtains.
If artificial lighting isn't up to much either, reduce eyestrain and headaches by investing in desk lamps – ideally ones which will accept serotonin-generating full spectrum bulbs.
Since video conferencing is part of the WFH experience, ensure there's either a nice picture or a tidy bookcase immediately behind your workstation.
It may be worth redecorating to banish floral wallpaper or yellowed doorframes – freshening up a tired spare room will improve both its ambience and your productivity.
Castors on a swivel chair could prematurely wear out carpets, so invest in a protective plastic mat to prevent fibres being flattened or damaged.
In terms of internet access, wireless devices should connect to your broadband router without issue.
MoreIs UK broadband ready for a work-from-home world?
If the router's range is limited (or internal walls are thick), Powerline adaptors deliver Ethernet connectivity via standard plug sockets.
You could even invest in a device-specific wireless USB dongle, or create a MiFi network specific to the spare room.
If you're happy with your existing ISP but the router struggles to reach the spare room, consider mesh extenders or a new wireless router.
Any router will work with an internet connection supplied along a phone line, though Virgin Media customers need to retain their existing Hub or Super Hub.