On trial: Is Virgin Media broadband any good?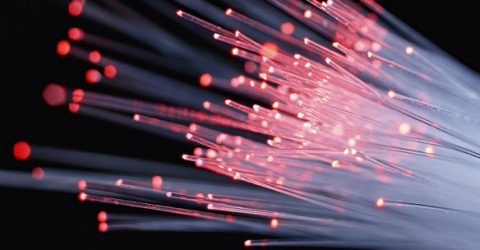 Historically, there have only been two ways to get broadband internet at home in the UK.
One involves a phone line connection from former BT offshoot Openreach, while the other relies on Virgin Media.
Virgin broadband uses an expanded and upgraded version of the subterranean cable network initially developed by Telewest and NTL in the 1990s.
As a result, Richard Branson's firm now offers coverage to 60 per cent of British homes, with packages starting from £27 per month.
But is Virgin Media broadband any good?
How does Virgin Media broadband work?
Rather than a standard telephone line, Virgin customers rely on a dual-core fibre broadband cable which is physically pulled into their homes from the street outside.
This figure-of-eight cable will be plugged into a wall socket installed somewhere on the ground floor, connecting to a nearby broadband router.
One core pipes in television content, while the other handles broadband data.
Because this is Fibre to the Premises (FTTP) rather than the slower Fibre to the Cabinet (FTTC) connectivity Openreach provide to many residential dwellings, it's very rapid.
Virgin currently offers a variety of connection speeds from 50 to 350Mbps – with most customers on the mid-range Vivid 200Mbps cable packages.
Even Vivid50 provides faster download speeds than the best services many other broadband firms can deliver.
Vivid 200 speeds averaged 204.64Mbps over a 24-hour period last December, fully living up to advertised line speeds.
Contracts
Virgin Media offers discounted quad-play packages, where customers receive broadband and TV alongside landline and mobile services.
If you request a Virgin Media phone line, an engineer will have to install a dedicated socket, though it's easy to port over existing numbers.
Having a phone line isn't compulsory, though, unlike Openreach-based services.
Another difference with many broadband firms is the availability of 30-day rolling contracts.
These are expensive, but ideal for short-term tenants or people wanting complete flexibility.
The user experience
Virgin Media Broadband is distributed through its stylish Hub 3.0 WiFi router.
Drilled plastic sides and a trapezoidal design, make the Hub an attractive addition to sideboards or TV units.
With four Ethernet ports on the back (at the expense of USB sockets), it pumps 2.4GHz and 5GHz broadband signals around the home using five internal antennas.
This supports multiple devices, though range is no better than the proprietary routers of other broadband providers.
You can also plug in a separate router and use it as a throughput device, though mesh extenders aren't compatible with the Hub.
The router takes ages to reboot compared to rivals from the likes of BT and Sky.
Anecdotal evidence also suggests some customers endure daily connection dropouts.
Conclusions
For properties with copper connections to the local telephone exchange, Virgin Media broadband may represent the only route to superfast internet access.
It's impressive at downloading content, even when multiple devices are online.
MoreA beginner's guide to Virgin's cable broadband network
Strong upload speeds will also be welcomed by home workers and avid gamers.
Installations are more complicated than conventional Openreach broadband, potentially involving digging up front gardens or playing tug-of-war with recalcitrant cables.
Virgin's customer service departments receive twice as many complaints per 100,000 subscribers as arch-rival Sky.
Live web chat is regularly unavailable, while sales calls from offshore contact centres aren't uncommon for customers with phone lines installed.
Fortunately, although monthly costs quickly spiral, there are some tempting offers for new customers.
You'll find the latest incentives and deals right here on our site.