How to save data by turning off auto-updates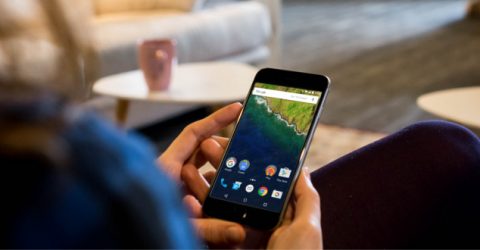 Automatic updates can be a significant drain on a domestic broadband account.
They might occur at inopportune moments, taking bandwidth away from streaming services or other data-intensive activities.
Updates can also be troublesome for people whose policies restrict monthly data usage, where every gigabyte of information sent and received needs to be justified.
Consumers in remote areas often have to choose data-capped broadband contracts from mobile networks like EE, rather than being able to stream to their heart's content through Virgin Media's fibre network or landline-powered broadband accounts.
When playtime's over
Automatic updates are usually turned on in the default settings of games consoles, which continue to sell in huge numbers.
Last year alone, 837,000 Sony PlayStation 4 and 766,000 Microsoft Xbox One machines found new homes in the UK.
The UK is the world's fifth-largest video game market, with 32.4 million gamers – exactly half the population.
Gaming is a universal activity across all ages and backgrounds, with seven per cent of active gamers reportedly women over the age of 51.
Even so, men aged between 21 and 35 remain the largest gaming demographic – one percentage point ahead of women of the same age.
If there's a games console in your house, it could be automatically updating itself and its program files without you knowing.
And that's before anyone starts purchasing titles over the internet, as opposed to buying them in HMV or from Amazon.
MoreMillions may receive compensation for broadband failures
Downloading Battlefield 4 from the Xbox Games Store can consume 40GB of data, while a single update for Dead Rising 3 has been measured at 13GB.
That's clearly impractical for a percentage of BT and Sky customers, whose policies limit monthly data usage to as little as 25GB per month.
However, there are ways to ensure consoles (and their various games) aren't stealthily munching their way through an entire month's data allowance.
These are step-by-step guides on turning off automatic updates across the four main games consoles:
PS4
As the latest generation of Sony's much-loved games console, the PS4's online capabilities include system updates, game patches, remote downloads and online storage.
Switching off automatic updates involves turning on the device and going to the Settings menu, depicted by an icon resembling a toolbox.
Go to the Power Saving Settings menu and select Set Features Available in Rest Mode. Untick the box next to Stay Connected to the Internet.
Next, return to Settings and go into System, followed by Automatic Downloads. You can then choose whether you want to block featured content, software updates and application updates.
Press and hold the PS button to enter Rest Mode. Once the power light goes orange, updates are deactivated.
PS3
Sony's third-generation PlayStation remains enduringly popular, with over 6,000 new machines sold last year and millions of older consoles populating bedrooms and sitting rooms across the UK.
To turn off updates, go the PlayStation Network option on the main screen, and sign in.
Go to the Settings menu, and choose System Settings.
Ensure Automatic Update is set to Off, before holding the PS button and turning off the console.
Xbox One
Microsoft's Xbox One is more oriented around online gaming than its rival from Sony.
As such, the Xbox One is renowned (or notorious, depending on your point of view) for data consumption.
Available system updates can be prevented by pressing the Xbox button, and then going to Settings.
Choose All Settings, System, Updates and Console, before deselecting Keep my console up to date and Keep my games & apps up to date.
Mandatory system updates are a function carried over from the older Xbox 360.
Microsoft says the best way to prevent these is by unplugging an Ethernet cable, or choosing Disconnect Wireless when a mandatory update is being requested over a wireless network.
However, until the mandatory update is installed, the online store and cloud-hosted games will be unavailable. New titles might not play, and Kinect games may not function properly.
Xbox 360
Mandatory system updates are familiar to owners of the older Xbox 360, which was the first of the modern cloud-focused games consoles.
It attempts to update software every time a user goes online, which can be frustrating and inefficient.
It is possible to prevent your device automatically signing into Xbox Live, by going to Settings, Profile and Sign-in Preferences.
Automatic updates for games and apps can be disabled by navigating your way through Settings, System, Console Settings and Auto-Downloads.
Toggling the latter to Off will ensure game and app updates have to be confirmed before they're installed.
The same problems associated with the more modern Xbox One apply regarding mandatory updates, which will throttle usage until they are installed.