Tricks to get broadband without a credit check
There are various reasons why you might want to get broadband without a credit check – we explain how to go about it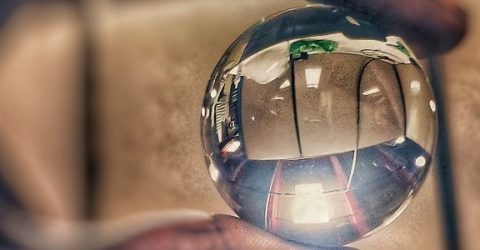 Even if you've never checked your credit score, other people have been checking it on your behalf.
Pretty much everyone in the UK will have a credit profile with each of the country's three big credit reference agencies – Experian, TransUnion and Equifax.
Whenever you apply for (or take out) a new financial product, a credit check will take place to determine what state your finances are in.
Every late payment, house move, savings account and store card will be logged.
Over time, this builds into a comprehensive picture of your financial status – and whether you're considered suitable for loans, mortgages, direct debit contracts and other services.
And if your financial history is blemished, that could cause you problems when trying to negotiate a new broadband contract.
HelpStruggling to afford broadband? Help is available.
The odd mistake or missed payment is insignificant, whereas a pattern of late payments or final demands in the past suggests companies might not get paid on time in future.
Check this out
Don't panic if a credit report might prevent you being accepted for broadband, or if you've made several credit applications recently (which may seem suspicious to prospective lenders).
It's possible to obtain broadband without a credit check by choosing an ISP with care.
MoreVirgin Media change the game with universal credit broadband
Direct Save Telecom are among the lenders on this site who won't automatically run a credit check when a new customer requests a contract.
Even if an ISP does conduct credit checks, a poor financial history doesn't mean automatic refusal, especially if you're dealing with a bigger firm such as BT or Sky.
This is particularly true for 30-day rolling contracts, offered by the likes of Virgin Media. Because the contract can end at any time, your credit score is less relevant.
Payment methods also influence the likelihood of an ISP investigating your financial probity.
Because NOW's top-up contracts are paid on a monthly basis with a credit or debit card (rather than via direct debit), they're unlikely to conduct a credit check when signing up.
Put a deposit on a mobile home
If obtaining broadband without a credit check is a priority, investigate whether you can pay a deposit instead.
Some ISPs outline this alternative in their FAQ sections, though approaches naturally differ from one provider to another.
BT retains a deposit for six months as collateral towards any unpaid debts. If the bills are paid, the deposit will be returned on completion of the contract.
Mobile broadband is another way to obtain internet connectivity without a credit check, since mobile WiFi dongles and MiFi hubs are purchased up front and paid as you go.
You may even be able to buy these devices in-store with cash, which might be desirable if your credit cards are maxed out or your bank account is empty.
For further advice check out our guide to getting broadband with a poor credit rating.