Should I upgrade to Windows 11?
If you're happy with your existing Microsoft operating system, the decision about whether to upgrade to Windows 11 may require careful consideration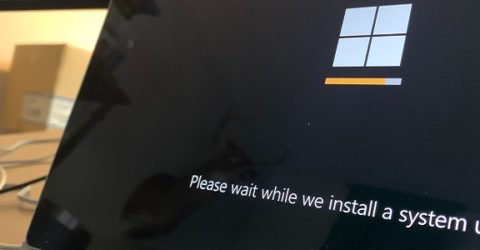 Last week, Microsoft hosted a live webinar about Windows 11, its latest operating system which is scheduled for release imminently.
The company revealed eight new devices created to maximise the full potential of their latest operating system, including an all-new Surface device.
But what if you're quite happy using an existing PC or tablet that runs an older version of Windows?
Should you upgrade your software to exploit the latest capabilities of Microsoft's tenth-generation (despite the branding) Windows architecture?
Alternatively, should you stick with what you know?
Free to those who can afford it
The first thing existing to say is that an upgrade to Windows 11 is free on most Windows 10 devices.
The majority of computers and tablets sold in the last six years will therefore be eligible for a no-cost update – temporarily, at least.
Older versions of Windows will require a paid upgrade, and it's far more safety-critical for devices running legacy software to move with the times.
With Windows 7 no longer supported and Windows 8 being deprecated in 2023, devices with these OS installed should be updated sooner rather than later.
To upgrade to Windows 11, your chosen device will need at least a 1GHz processor, 4GB of RAM and a 64GB storage device, plus a DirectX12 graphics card and a 720p display.
Prices haven't been confirmed at the time of writing, but a single user licence is likely to cost around £100.
Windows onto the world
Having learned from the failure of previous OS makeovers, Microsoft has avoided any radical changes in Windows 11. It's an evolution rather than a revolution.
There's more than a hint of MacOS to the softened edges of window boxes and delicate pastel background colours.
The Start menu and taskbar are retained but repositioned centrally, while the lockdown-friendly Teams is deeply embedded into the OS's architecture.
A big improvement over Windows 10 is greater compatibility with Android apps, helping to blur the boundaries between desktop and mobile devices.
There's also more support for virtual desktops and widgets, while elements of Xbox gaming architecture such as DirectStorage have been ported over from Microsoft's games console.
Is upgrading advisable?
The incremental improvements over Windows 10 don't make 11 an essential upgrade, though it will future-proof existing devices for many years to come.
We'd recommend taking advantage of Microsoft's free offer, but waiting a few months while initial teething troubles are ironed out.
There are always bugs and glitches when a new OS is rolled out across multiple devices, but these should be largely resolved by early 2022.
For owners of devices running Windows 8 or 7, there's a stronger argument to upgrade straight away, not least due to the superior security 11 offers.
Windows 7 users in particular need to adopt the latest version of Windows, or risk their day-to-day experience degenerating into error messages and compatibility issues.