Six of the best third-party broadband routers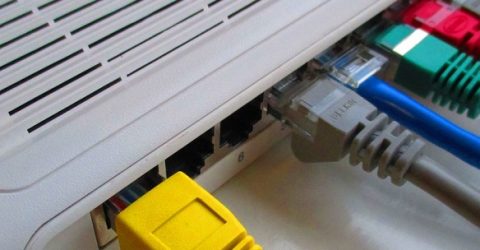 As we explained in our recent guide, you don't have to rely on the generic router provided by broadband suppliers.
Despite being branded with a specific company's logo, most routers are mass-produced overseas, to be used by a variety of broadband providers.
Once it's plugged into a live Ethernet cable, any router should distribute bandwidth over wired or wireless connections.
Third-party routers are just as capable of piping bandwidth around the house as the one supplied in your welcome pack.
But which devices deserve consideration, if your existing provider's hardware isn't cutting the mustard?
Our third-party router shortlist
These are six of the best routers currently on the market, as of September 2018.
MoreIs it worth upgrading your router?
Every one features the latest 802.11ac wireless standard, which has eclipsed 802.11n for speed and flexibility.
We've chosen dual-band or tri-band routers, all capable of operating on either 2.4GHz or 5GHz frequencies. The latter is faster, whereas the former covers a greater range.
Every router has at least four Ethernet ports for hardwired devices, and external aerials; the hubs provided by broadband firms usually contain less powerful internal aerials.
Some of our chosen few use mesh networking, which effectively expands the range of the existing router throughout a property by bouncing its signals off compact satellite units.
Mesh networking solves range issues in larger properties, replicating the main unit's signal across a greater overall distance.
1. ASRock G10 AC2600
Despite a forgettable name, the ASRock G10 has a rich blend of features. This powerful standalone router has an infrared transmitter for controlling external devices. There are four gigabit Ethernet ports and two USB 3.0 peripheral ports, but the real showstopper is a detachable travel router. This turns wired connections into wireless hotspots, and it'll even serve as a media streamer when plugged into an HDMI socket.
2. Google Wifi
Google's third-party router is available as a single unit, though we'd recommend a twin pack. These bounce signals around a mesh network, to ensure devices connect and receive data as quickly as possible. Offering an impressive range, Google Wifi is a great choice for technophobes, since a mobile app makes setup and daily management easy. These tactile white cylinders even self-adjust their broadcast frequencies, to minimise interference.
3. Netgear XR500 Nighthawk Pro
With a name like a jet fighter and the look of a Lamborghini, this router deserves its place on a hall table or sideboard. It's marketed as Fortnite-optimised, underlining its focus on high-speed gaming. Happily, the XR500 lives up to those bold claims. It supports simultaneous streaming with wireless speeds of up to 2.6Gbps. Users have full control over latency, ping and prioritising specific hardware – effectively eliminating lag across core devices.
4. D-Link DIR-890L
If you don't want a router resembling a supercar, how about a nightmarish robotic beetle? Six vertical aerials and a sharp-edged blood-red body give D-Link's DIR-890L the look of something ready to scuttle under your bed. In fact, those antennae project tri-band signals across a generous area. Its most impressive attribute is a theoretical throughput speed of 3,200Mbit/sec. That's twice as fast as BT's Smart Hub – often hailed as a market leader.
5. TP-Link Archer C5400 v2
If the D-Link looks like a sinister beetle, TP-Link's C5400 resembles a dead spider. Happily, its performance is far livelier; eight vertical antennae and tri-band output produce wireless speeds of over 100MB/s. It accepts twin Ethernet inputs, while ten separate devices can be connected without stuttering or lagging. In a nicely symbiotic touch, the C5400 is controllable by voice commands from a connected Amazon Alexa assistant.
6. Asus BRT-AC828
On paper, the £400 Asus might seem too expensive and powerful for a domestic router. It comes into its own for home workers and small business owners, where multiple staff might be logging in at certain times. As its name suggests, the AC828 has a total of eight gigabit Ethernet ports. It automatically switches to a backup connection if a primary line fails, and it'll even serve as a branded customer WiFi hotspot.
A note for Virgin Media customers
Because of its unique Fibre to the Premises infrastructure, Virgin Media customers may need to retain their router in first instance.
However, it could easily be interfaced with a third-party router, to improve signal distribution.
Accomplish this by switching your Virgin Hub to modem mode, and then linking it to a preferred router via an Ethernet cable.