The best broadband routers for 2020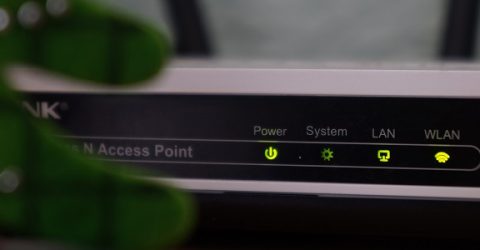 When you sign up to a new broadband provider, they'll make a big song and dance about providing you with a router.
The router is generally the first piece of hardware that arrives. It's delivered on a specified day in a fancy box, wrapped in shiny plastic and decorated with pictorial instructions.
Wireless broadband routers have replaced modems as the gateway to the internet. They plug into your main phone socket, and distribute wireless data around the home.
As such, routers are very important. Yet surprisingly, they're often not very good.
Broadband companies place bulk orders with third-party manufacturers, compromising on features and quality to push down prices.
Just because your router is (a) new and (b) emblazoned with your chosen provider's logo doesn't mean it's (c) unique to them or (d) particularly effective.
In fact, the mass-produced budget routers bundled in by ISPs are often pretty weak and feeble.
They generally lack features found in the best broadband routers, like external aerials, mesh signal boosting or banks of Ethernet ports.
Consequently, WiFi may struggle to reach far-flung corners of your home, and the lack of Ethernet sockets might necessitate investing in Powerline adaptors.
When switching provider, you may even notice that your old and new routers are identical, barring coloured plastic inserts and the ISP's logo.
A step upwards
You don't have to use the router your ISP provides, in the same way you don't need a specific brand of TV to watch Freeview or Sky.
The router itself is merely a conduit, pumping out WiFi signals and supporting hardwired connections via Ethernet cables.
Data piped down your phone line will be equally accessible from your ISP's chosen router or a third-party product, with the latter often significantly outperforming the former.
These are some of the best broadband routers currently on the market:
The best broadband routers of (early) 2020
1. Google Nest WiFi. Google has already given us market-leading tools like Gmail, YouTube and the Pixel Phone. Their sleek Nest is also up there with the best.
By strategically positioning mesh extenders around the home and simply scanning a QR code, you can connect numerous devices with ease. It's affordable, effective and future-proof.
2. Netgear Nighthawk XR500. We reviewed this latency-crushing router in late 2018, and described it as having "a name like a jet fighter and the look of a Lamborghini".
A new decade has dawned, yet the quad-aerial XR500 remains on many best-buy lists. It offers five Ethernet ports, a dual-core 1.7GHz processor and simultaneous dual-band WiFi .
3. TP-Link Deco M9. Designed to cope with smart devices like Hive thermostats and Alexa smart speakers, the Deco M9 has a roll-call of technical features.
This mesh network extender claims to tackle dead zones around the house. It offers tri-band connectivity, and includes built-in antivirus tools and parental controls.
4. AVM FRITZ!Box 7590. If you can overlook its silly name and Sinclair C5 styling, AVM's latest router is a stunning piece of future-proofed hardware.
The tech specs could fill a novella, catering for old tech (fax machines) and services not with us yet (super vectoring). It's a blisteringly fast wireless router, offering industry-first features.
A note of caution
You may have noticed we haven't mentioned Virgin Media in this article.
That's because their proprietary infrastructure relies on a specialist router, which must be connected to the master socket at all times.
However, there's a workaround.
By plugging another router directly into your Virgin Hub, you can use the latter to power the former – potentially achieving the same range and connectivity benefits outlined above.