The best student broadband deals for August 2018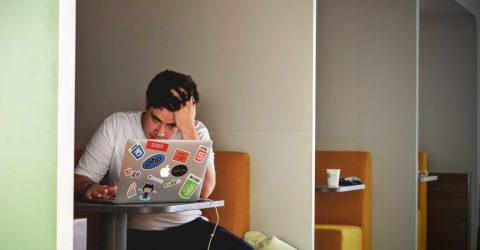 August is here, and young people across the country are beginning to plan for their next academic year at college or university.
Mid-August sees the start of the clearing process, where last-minute places are awarded.
And people with guaranteed entry to a particular course are already hunting for flatmates in advance of the forthcoming academic year.
Even settled groups of housemates might want to relocate once their previous twelve-month tenancy agreement draws to a close.
It's easy to overlook internet connectivity amid the chaos of moving, but working broadband is an essential for modern student life.
That's equally true for submitting papers and conducting research as it is for social media activities and streaming content on lecture-free mornings.
What to look for in a student broadband package
Student broadband usually has to meet several key criteria:
It needs to be an affordable deal. Those debauched weekends don't leave much cash for paying the bills
It needs to be rapid. Housemates will quickly fall out if they can't all stream the latest Netflix series simultaneously
It needs to be a maximum twelve-month commitment. Students rarely stay in a property for more than a year
It needs to be immediately available. Companies with lengthy installation timeframes should be avoided.
The best deals currently available
Below, we have listed some of the best broadband offers currently available on BroadbandDeals.co.uk.
We've chosen affordable packages that don't require 18-month or two-year commitments, guaranteeing average line speeds of at least 35Mbps with no usage limits or caps.
You can find these deals – and many others – by choosing Student Broadband under the Deals drop-down:
Costing £318 over a year, SSE's package is a rolling one-month contract. Consequently, it could be cancelled next May when the academic year ends. There's free connection for SSE Energy customers, and exclusive access to presale event tickets – great for guaranteeing a place at concerts.
This costs £309.99 for a twelve-month contract with free calls and Broadband Buddy, offering protection against phishing and malware-infected websites. Average line speeds are 36Mbps, and there's no fair usage policy – meaning no mid-contract clampdown on box-set streaming…
Post Office Unlimited Fibre:
Priced at £372, the Post Office's cheapest twelve-month high-speed deal includes a free WiFi router. It provides the Post Office's in-house SafeGuard software, whose anti-malware protection is complemented by an anti-procrastination tool for blocking gaming or social media sites during chosen hours of the day.
Students on limited budgets will welcome the absence of setup or activation fees for this 12-month contract, costing £330 over a year. Free router delivery is another bonus, while Bullguard security is included as well – but only for PCs.
Virgin Media Vivid 100 Fibre:
At £368 over a twelve-month contract, this relatively expensive option is only available in Virgin-cabled areas. However, the 108Mbps average line speed blows Openreach-based rivals into the dust, with inclusive weekend calls meaning there's no excuse for not phoning home.