The differences between broadband, superfast and ultrafast broadband
Understanding the differences between broadband, superfast and ultrafast broadband will help to ensure your next internet package is suitable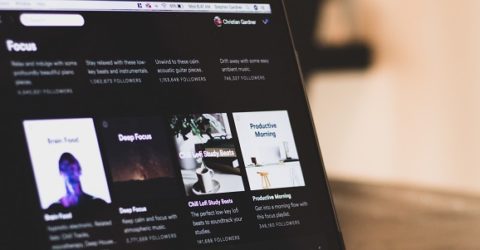 Every industry has key terminology used to distinguish one product or service from another, and the home broadband sector is no different.
We all know the difference between a small hatchback and a family saloon, and most of us know the difference between a phablet and a tablet.
Yet many people don't recognise the differences between broadband, superfast and ultrafast broadband.
In truth, this confusion is understandable.
Media outlets often use the phrase 'superfast broadband' out of context, as a shorthand for anything superior to ADSL broadband connections delivered through a phone line.
Advertisers talk about superfast broadband as being capable of delivering streaming media content with negligible buffering, which is actually a fairly meaningless definition.
To accurately portray the differences between broadband, superfast and ultrafast broadband, let's turn to the telecommunications industry watchdog…
I'm super, thanks for asking
Ofcom define standard broadband as any connection achieving average download speeds of 30Mbps or less.
The average ADSL telephone connection will return around 10 or 11Mbps.
Straying above 30Mbps brings you into the realm of superfast broadband, which usually involves fibre cabling extending up to the nearest pavement exchange box.
From here, ADSL lines will complete data's journey into the home, typically achieving speeds of 35 to 65Mbps.
Full fibre broadband (also known as Fibre to the Premises or Fibre to the Home) sees fibre-optic cabling extending directly into your home.
This will account for anything over 100Mbps, and is also classed as superfast by Ofcom.
To achieve the coveted 'ultrafast broadband' sobriquet, average download speeds must be over 300Mbps.
Feeling a bit hyper
While Ofcom don't explicitly refer to it, there's a fourth category of broadband commonly referred to as hyperfast.
Any connection with download speeds typically exceeding 500Mbps is said to be hyperfast, though there are relatively few domestic services falling into this category.
A more commonly-used term is gigabit connectivity, where line speeds can support connections of 1,000Mbps – or 1Gbps.
Full fibre cabling is often capable of delivering gigabit connectivity, and a number of regional companies are now delivering gigabit services to new-build urban estates.
There's been talk of gigabit connectivity being rolled out across the UK, but the realities of delivering it to remote communities will preclude universal availability for some time.
Should I always choose the fastest connection possible?
The simple answer is no.
If your online habits rarely extend beyond web browsing and social media, even superfast broadband may be unnecessary.
Faster connections tend to be more expensive, and there's no point paying a premium for a service you're not fully exploiting or capitalising on.
Conversely, a family with five well-used Netflix profiles will benefit from the highest domestic connection speed their home can receive.
Our site has a comprehensive array of the best broadband deals ranging from standard to hyperfast, ensuring you can find a package that's perfectly suited to your household needs.