The differences between Openreach and cable broadband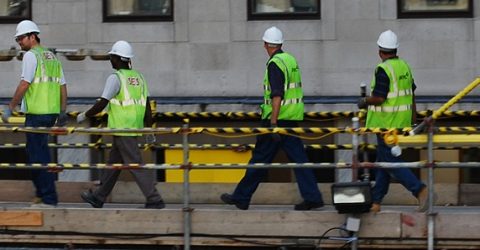 To inexperienced consumers, the broadband industry can seem unnecessarily complicated.
It's liberally sprinkled with acronyms and abbreviations like Mbps, GHz and FTTP.
Some people also struggle to distinguish between Openreach and cable broadband – the two main methods of physically connecting private homes to broadband networks.
Understanding the differences between these competing networks is crucial for determining which option would suit you best…
Openreach
The main difference between Openreach and cable broadband involves the type of cabling used.
These Fibre to the Cabinet connections complete data's journey from server to screen along cables extending between local telephone exchanges and private dwellings.
These cables are often made of copper, which transmits data more slowly than the fibre optic cables conveying information from servers to those green pavement exchange boxes.
Phone lines are installed into new properties by former BT subsidiary Openreach; existing dwellings generally have a line connected already.
The use of phone lines for data transfer maintains a principle pioneered in the late 1970s with Prestel, and consolidated in the 1990s when dial-up internet made its debut.
Today, it isn't necessary to choose between landline phone calls or data connectivity, so Openreach services represent a suitable option in today's broadband age.
Openreach-powered internet connections tend to be limited to around 65Mbps.
That's fine for streaming and gaming, though it might struggle to support multiple simultaneous HD streams in a house full of Netflix addicts.
If a phone line isn't already installed in your home, you'll need Openreach to provide one prior to signing up to most broadband services.
Many companies will offer line rental as part of their subscription services, but they won't handle the mechanics of installation.
Cable broadband
In the 1980s, cable companies began to establish proprietary underground networks for distributing connectivity under the ground.
Rival cable services Telewest and ntl eventually merged, and were then taken over by Virgin Media in 2006.
This patchwork quilt of legacy infrastructure and contemporary fibre-optic cabling provides the main alternative to broadband services down a phone line.
However, Virgin Media's former monopoly on cable broadband services is now being challenged by startup enterprises including Hyperoptic and CityFibre.
Hull-based KCOM also has assembled its own proprietary infrastructure across Humberside – a unique region where BT was prohibited from establishing a presence.
Each provider distributes data across fibre optic cables directly into customer homes.
This superior method of connectivity is called Fibre to the Premises,/a>, as opposed to FTTC.
Unlike inefficient copper cabling, fibre connections allow data transfers at speeds approaching the speed of light.
MoreHow to get broadband without a phone line
That's far superior to Openreach services, and this subterranean network of FTTP cable connections will also underpin gigabit broadband services.
These will distribute data at a scarcely credible 1,000Mbps – or 1Gbps.
However, gigabit broadband is presently restricted to specific areas of major cities including London, Birmingham and Bournemouth.