What is native advertising?
Native advertising is a powerful tool when used creatively, even though it's responsible for some of the most irritating content on the internet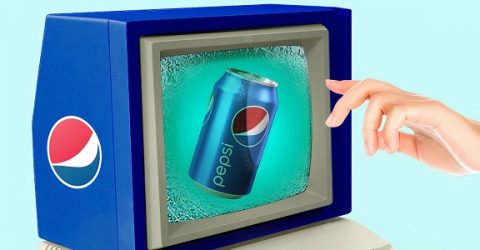 For a £65 billion industry, it's fair to say native advertising has managed to keep a surprisingly low profile.
In the hands of advertising agencies like Outbrain and Taboola, it has grown to become one of the most popular and ubiquitous forms of brand/product promotion ever created.
Yet if you've reached the third paragraph of this article without knowing what native advertising is, you're not alone.
It's one of the few promotional vehicles where discretion is central to its success, and the chances are you encounter it every day without even realising.
Going native
In essence, native advertising is promotional content which is designed not to look promotional.
It commonly appears as tabloid-style articles and listicles, published below editorial content on reputable media or corporate websites.
Usually featuring a discreet 'sponsored content' or 'you might also like' header bar, its appearance morphs to match the style of the page you're viewing.
The fonts may be similar and the background colour palette is generally identical, but the content rarely has anything to do with either the article you're reading or the site itself.
That's because native content is published across a huge variety of platforms, ranging from news outlets and industry-specific websites through to bulletin boards and member forums.
It also appears as advertising content in social media timelines, again adopting the same visual style as the user-generated content surrounding it.
This understated aesthetic is designed to circumvent the ad fatigue many consumers experience while browsing online, while helping to reduce detection by ad-blocker software.
However, there's nothing discreet about the content.
Stock horror
Native ads tend to feature stock photography, which has often been sourced in America and therefore looks somehow inauthentic to British audiences.
Captions make generous use of capitalisation and exclamation marks, drawing the audience's attention to hyperbolic headlines like 'The cameraman couldn't believe what happened next'.
Native content is often reminiscent of tabloid headlines, while listicles are hugely popular for their readability. 'Thirty-four celebs you won't believe are gay – #11 will shock you!'
Often, the most shocking thing about this content is the standard of spelling and grammar. They're churned out en masse by low-paid staff with little pride in their work.
However, it's not all clickbait nonsense and cheap titillation.
More professional native campaigns will direct click-throughs to a dedicated landing page on a corporate website, promoting products and services or raising brand/campaign awareness.
This frequently forms part of a wider marketing push, recognising that a company's own website and social media profiles can only achieve so much.
Outbrain claims to be able to place native content in front of a billion people across 55 countries, and its ads are as easy to create as a normal social media post.
Conspicuous consumption
From a consumer perspective, there's little to fear from native content.
It's usually presented at the bottom of a webpage, below the material you wanted to view, with a discreet 'sponsored' message differentiating it from related articles or pages.
Even a cursory inspection should identify it as promotional third-party material. As such, it's far less intrusive to the on-site user experience than banner advertising or pop-ups would be.
And while some native campaigns employ demographic targeting, many are randomly placed without having recourse to your search history from the last six months.
Plus, unless you really do want to know what happened next (which is rarely as outlandish as the headline suggests), you can simply navigate away from the page…