What will WiFi 6 mean for consumers?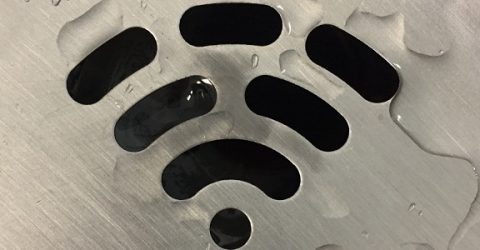 Like many modern technologies, WiFi can trace its origins back to the late 1990s.
In 1997, a newly-formed committee with the underwhelming name 802.11 was charged with developing an industry standard for the wireless distribution of internet data.
Two years later, their new WiFi standard was rolled out to domestic devices, harnessing the 2.4Ghz frequency.
Since 1999, WiFi has organically evolved into a stable and universally recognised data transmission standard.
Periodic revisions saw the introduction of the less congested 5Ghz frequency, multiple antennas being built into wireless routers, and significant improvements in speed.
WiFi 6 is the latest innovation aimed at improving the distribution of wireless data around our homes, offices and public spaces.
And it could be the most significant revision yet.
Pretty fly for a WiFi
WiFi 6 certifications were introduced a couple of months ago by the WiFi Alliance – a non-profit organisation which supervises wireless data standards around the world.
Manufacturers were given a universal template to work towards, ensuring their devices are able to communicate with any broadband routers which also meet this standard.
Like routers, electronic devices must adhere to a series of exacting technical standards to be certified.
And although this is a complex process, the benefits of compliance include stronger, quicker and safer connectivity.
Six of the best
As its name suggests, this is the sixth generation of the 802.11 wireless networking standard.
You might also see it presented as 802.11ax.
Capable of speeds far in excess of the previous fifth-generation standard (802.11ac), it's designed around data-intensive services like 4K streaming and HD gaming.
WiFi 6 can achieve download speeds of 1Gbps – currently faster than any domestic internet connection, and consequently future-proof.
Critically, given our burgeoning reliance on Internet of Things devices, it can also support simultaneous connections with numerous devices.
That's not just useful around the home, where everything from fridges to bathroom scales is becoming connected, but also in public.
It's not uncommon for one person to carry several WiFi devices around with them, from smartphones and tablets to wearable fitness devices.
The wireless routers in cafés and hotels need to power more devices than ever before, at speeds that would have been unimaginable a decade ago.
The newest WiFi protocol could also abolish blackspots in airports or stadiums, which presently occur even when a device is connected to a wireless network.
(It's no coincidence that 5G wireless networks have also been designed to abolish the concept of local networks being overwhelmed by demand).
Which devices are compatible?
The newest WiFi protocol was only launched in September.
Despite intensive efforts by manufacturers to reverse-engineer compatibility into their product portfolios, the list of compatible hardware is fairly short.
It does include the latest smartphones likes the iPhone 11 and the Samsung Galaxy Note 10, plus the Dell XPS 13 2-in-1 laptop.
Critically, consumers also need a compatible home broadband router, plus a connection fast enough to ensure the technology's full potential is realised.
Without one of these three pillars, the performance benefits will be lost.
It'd be like watching 4K video footage on an HD TV, or using a 5G smartphone over a 4G network.
However, it won't be long before every new broadband router – and most electronic devices – are compatible with the newest WiFi protocol.
At that point, we'll finally have wireless networks worthy of today's fibre-optic cable networks and low-latency electronic devices.