Who are Openreach, and why are they so significant?
It's important for consumers to understand who are Openreach working on behalf of when they undertake broadband works or agree to connect a telephone line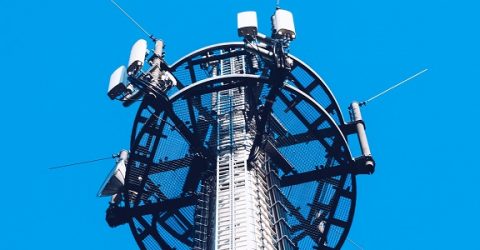 It's always a messy business when a former monopoly holder has to begin competing for custom against upstart rivals.
Those competitors are effectively being parachuted into a mature marketplace, often piggybacking on decades of infrastructure investment.
So it is with Openreach – a subsidiary of BT, who were the UK's only provider of fixed-line telephony after being spun off from the Post Office in 1980.
Within two years, Mercury Communications was able to launch as a competitor to BT. The floodgates quickly opened, and an array of broadband providers began entering the market.
Among the companies listed here on Broadband Deals are broadcasters (Sky), high street retailers (John Lewis), mobile networks (Vodafone) and dedicated internet firms (Plusnet).
It's perhaps ironic that the Post Office are among the companies advertising broadband deals, while BT remain the UK's biggest internet service provider.
Yet these companies all have to use the infrastructure installed and managed by Openreach, decades after consumer choice was widened.
So who are Openreach? And does their status as a part of BT mean they still have a monopoly over the UK's telecommunications networks, if not consumer internet access?
Open for business
Openreach was founded in 2006, to differentiate the customer-facing side of BT from the business responsible for maintaining and upgrading the UK's landline-based infrastructure.
The sheer cost and scale of this task meant free market competition couldn't be introduced in the same way as for consumer ISPs.
Openreach is responsible for the copper telephone cables most of us still receive our internet access along.
These lines are used by almost 600 other communications providers, and Openreach is the company you'll be relying on for phone line installation and activation in a new house.
Of course, Openreach also invests heavily in fibre cabling, with responsibility for rolling out high-speed and gigabit-capable connectivity across the UK.
However, they're not alone in this Herculean task.
The company's most high-profile competitor is Virgin Media, whose twin-core fibre cabling doesn't require a traditional phone socket or landline.
More recent competitors include Hyperoptic and Gigaclear, both of whom are constructing their own subterranean fibre networks in more densely-populated urban areas.
Then there are businesses offering mobile broadband – most notably the Big Four mobile networks, who all market dongles and MiFi hubs for domestic use.
However, if you live outside a major metropolitan area, your choice of ISPs may well come down solely to companies using Openreach infrastructure.
Because the company isn't consumer-facing, you'll rarely need (or be able) to get in touch with them.
Understanding who Openreach are also helps to explain why the download and upload speeds quoted by rival ISPs at a particular address are often exactly the same.
That's because they're all limited by the bandwidth Openreach connections can provide to that address – typically around 11Mbps, 35Mbps or 65Mbps.