Why do broadband providers insist on landline subscriptions?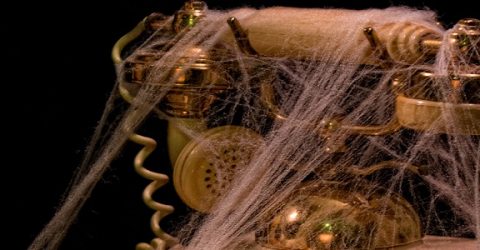 Landlines have fallen dramatically out of favour in today's smartphone age.
Statistics suggest 19 per cent UK households don't have a landline at all, while four per cent can't make outgoing calls.
Yet signing up to residential broadband contracts almost inevitably involves landline subscriptions.
That's because internet data is usually carried along the same copper or fibre cables used to bring telephone services into our homes, courtesy of BT offshoot Openreach.
Even if the house phone is an irrelevance, we need to keep the line active – which represents a lucrative profit stream for broadband providers.
BT's standalone line rental costs hit £19 per month earlier this year, until industry regulator Ofcom forced it to slash its prices.
BT's response was to inflate the cost of landlines when bundled into another service to £19.99 per month.
(BT Broadband can't be acquired without a working landline, and the company doesn't let customers sign up for broadband without also committing to a BT landline.)
So why are landline subscriptions necessary?
The days when you could negotiate separate broadband and landline subscriptions are passing into folklore – along with the days when the house phone was actually used.
There are two reasons for this.
Firstly, cable companies like Hyperoptic and Virgin Media are the only firms using their own networks to pipe broadband data into our homes.
Broadband firms argue it makes sense for them to provide landline subscriptions as well, eliminating any he-said-she-said disagreements if a fault arises.
The second reason is because locking customers in makes it harder for them to leave.
This is the philosophy behind the triple play broadband, phone and TV deals offered by firms like Virgin Media and Sky.
The logistics of changing your house phone, broadband provider, TV services and mobile phone contracts – all at once – are simply too complicated for most people to countenance.
Dissatisfied customers are more likely to remain on-board, paying escalating annual premiums to subsidise the generous discounts available to new subscribers.
Can I do anything about this?
It is still possible to sign up for broadband in splendid isolation.
Virgin Media offers unlimited broadband on 30-day rolling or 12-month fixed contracts, since their data is piped down proprietary cables outwith the Openreach network.
Unfortunately, monthly costs are significantly higher than Virgin's own broadband-and-phone bundles.
The only other company presently offering landline-free broadband is Plusnet, who offer a variety of average download speeds and contract lengths.
However, you'll need a landline subscription with someone else, which will almost certainly cost more than it would for landline rental through Plusnet.
You could use 4G-powered mobile broadband dongles and MiFi hubs.
Sadly, these are rarely fast enough for Netflix, or generous enough with data allowances for daily use by the whole family.
As long as we're reliant on phone lines for broadband provision, companies will bundle landlines and broadband together, claiming they're doing us a favour.
That means our house phones will continue to gather dust, rather than being allowed to retire.