Your right to broadband of at least 10Mbps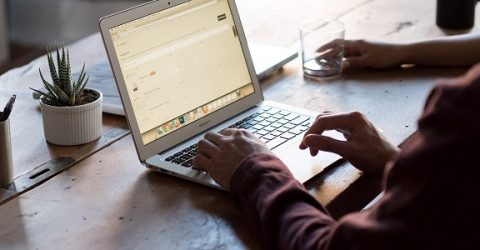 Domestic internet connectivity has come a long way in the last twenty years.
Back in January 2000, only a quarter of UK households had internet access. And those that did were almost always forced to access the web using dial-up connections.
As well as tying up the house phone line, dial-up internet was limited to 56.6Kbps, while actual download speeds tended to hover around 5.6Kbps.
Loading a webpage was a tedious affair, while modern concepts like streaming and social media were completely impractical given the technological restrictions of the time.
In the near future, things will be very different.
Eight weeks from now, industry regulator Ofcom will introduce rules enabling everyone to request a minimum domestic broadband connection of at least 10Mbps.
This Universal Service Obligation should ensure even the slowest connection is almost 200 times faster than those modem-powered Millennial connections.
It's been estimated this obligation will cost Internet Service Providers (ISPs) up to £1 billion, though it's hard to put a price on the benefits of a population fully served by broadband.
But what does the Ofcom USO mean? How does it work? And who's responsible for implementing it?
Service with a smile
The Ofcom USO was announced last summer, after Ofcom research revealed 620,000 UK premises will lack access to superfast broadband by the end of 2020.
Superfast broadband is a connection speed in excess of 24Mbps, and it's estimated 98 per cent of UK homes will be able to access at least one superfast connection by Christmas.
The remaining two per cent are mainly in remote rural areas, with a few deprived urban ones also included.
To prevent the gulf in connection speeds becoming a chasm, the USO will force BT and KCOM to ensure every property has a download speed of at least 10Mbps.
Upload speeds will also have a minimum threshold of 1Mbps, reflecting the fact most consumers spend far more time downloading content than they do uploading it.
Between them, BT and KCOM cover the whole of the United Kingdom, with the latter retaining exclusivity over landline and broadband infrastructure in Hull and East Riding.
Because the Ofcom USO demands a maximum latency period of 200ms (one fifth of a second), ISPs can't try and steer customers towards satellite internet connections.
They're entitled to connections via a phone line, or along fibre optic cabling.
My internet is slower than 10Mbps. What can I do?
From Friday the 20th of March, you will have a legal right to request an internet connection of at least 10Mbps download and 1Mbps upload.
Unless your home is already included in a publicly-funded broadband rollout plan due to take place within the next twelve months, it'll be up to BT and KCOM to upgrade your connection.
(In reality, KCOM has effectively already met the USO thanks to extensive rollout of Fibre to the Premises connections).
That gives BT twelve months to action any requests, bearing in mind many homes might be in remote regions with little infrastructure to connect to.
A rule prevents more than 50 customers having to share a line, while a minimum monthly data allowance of 100GB has also been stipulated.
Best of all, a price cap of £45 per month including VAT has been set. Anyone whose cheapest available service costs in excess of this can also make a USO connection request.
However, it's worth noting ISPs are only expected to pay £3,400 to connect a single property. Homeowners may be required to contribute costs over and above this threshold.
That's to prevent someone in a Highland bothy situated ten miles from the nearest neighbouring property demanding broadband internet at BT's expense.
In reality, BT should be able to roll out connections to multiple homes at once, bringing the per-property cost below £3,400 in most instances.
They've estimated 110,000 premises will have to contribute to the costs, though this may be covered by Community Fibre Partnerships, which we wrote about last year.