Zoom, Teams or Meet?
Making a choice between Zoom, Teams or Meet is often a matter of personal preference, depending on your integration with existing software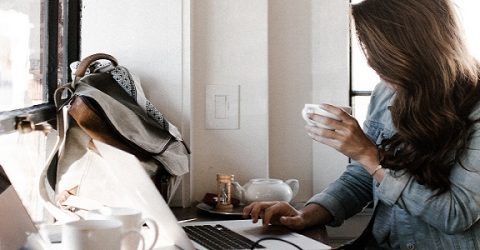 Video conferencing tools are used by millions of people across the UK, for a variety of professional and personal reasons.
A Teams meeting has become the default alternative to attending conferences and meetings, while Zoom has allowed people to stay in touch with friends and relatives.
Not wanting to be outdone by Zoom and Microsoft, Google has launched Meet – the latest in a string of in-house communication platforms which have enjoyed mixed fortunes to date.
If you're responsible for hosting a meeting or arranging a call, should you favour Zoom, Teams or Meet?
Same difference?
All three video conferencing platforms operate along similar principles.
Each allows a host to organise a meeting which can be attended with audio-only participation or full video interaction.
Each has a free tier where people can attend meetings hosted by a third party, while paid plans on all three platforms will unlock extra features.
Each offers mobile apps for Android and iOS, though Google Meet hasn't copied its rivals in launching desktop apps for macOS and Windows devices.
To compensate, Meet can be directly accessed through web browsers including Chrome, Safari, Edge and Firefox.
At this point, some quite marked differences begin to emerge between Zoom, Teams or Meet.
Your choice between these three rivals is likely to depend on personal preference, and whether you're already embedded in the Microsoft or Google ecosystems.
Zoom
Arguably the easiest platform for Luddites to get to grips with, Zoom is also the only one not baked into a proprietary software suite.
It allows users to record sessions and view them again later, with in-call functionalities including one-click screen sharing and customised background images.
Free meetings are limited to 40 minutes and 100 participants. A Pro licence costs £119.90 per year, but permits social media streaming and cloud recording of live chats.
Teams
Integrated into Microsoft 365 (the new name for the cloud-hosted Office platform), Teams dovetails with Windows hardware and iconic file types like PowerPoint and Excel.
Over and above audio/visual calling, Teams brings project-based communications into a single location as an alternative to unwieldy email threads or separate Trello boards.
It supports up to 250 callers at once, with screen sharing and call recording. Teams can also generate transcripts of a meeting, which is a handy time-saving measure.
Meet
Meet is to Google's G Suite what Teams is to Microsoft 365 – a communications platform designed to work alongside the company's existing productivity software.
G Suite subscribers can host all-day meetings with up to 100 participants, who may be invited using anything from Google Calendar links to dial-in phone numbers.
Although it lacks some of the advanced screen-sharing functionality of its rivals, Meet is fast and secure thanks to the adoption of Google's vast cloud infrastructure.