Most popular deals this month: Broadband only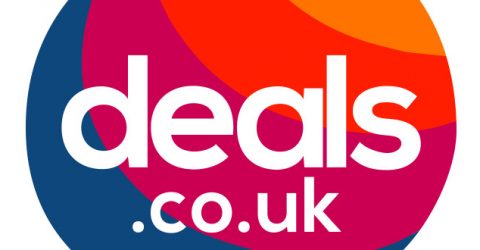 There's something to be said for popular broadband deals. It can mean there's been a price drop and everyone is cashing in before a generous offer ends. Or, there's a nice little sweetener on offer to tempt new customers. Check all the latest in our Deal Shouts section here.
Most popular: Standard broadband only
At the lower end of the market there are definitely deals to be had.
You're not adding on Calls or TV bundles so you'll be paying in the region of £20 a month, with some even cheaper.
The lowest-cost broadband packages are always those with standard broadband as it's older, slower technology than fibre broadband. It can only provide download speeds up to 17Mbps.
MoreOnline for £20? The cheapest broadband deals on the market now
Plusnet Unlimited Broadband – £19.99 a month
This currently the most popular deal across the whole of BroadbandDeals.co.uk. This is stripped-back, basic broadband but refreshingly free of unnecessary add-ons.
It's a 12 month contract with up to 17Mbps download speeds.
There's the added bonus of £50 cashback with Plusnet Rewards. You'll get an email from the ISP once your broadband is set up with all the instructions on how to claim. More info from Plusnet on that here.
No Broadband Package

No Landline

Month Contract
Most popular: Fibre broadband
Heavier users who want to take advantage of everything the internet and streaming music and video have to offer will be looking at faster fibre broadband.
Most deals in this area are around £25 a month for up to 38Mbps speeds, or £30 a month for up to 76Mbps speeds.
Our top two sellers this month both come from Vodafone. TalkTalk's Faster Fibre 18 month is exactly the same price and nearly as popular, so it's a tight field at this level.
Vodafone Unlimited Fibre 38/76 – £25/30 a month
Vodafone have dropped all their set-up fees to make it a straight £25 a month on fibre-only.
If you're switching while still in contract with someone else, Vodafone will offer you up to £100 to cover the cost of any charges applied by your previous broadband provider.
Vodafone also have a good sweetener at the moment.
If you buy between 18 August 2017 and 14 September 2017 then you'll be eligible for one of several top tech gifts. You can choose from: a Sonos PLAY:1 Wireless Speaker (black or white), a pair of Sennheiser HD 4.50 BTNC Wireless Headphones, a Fitbit Charge 2 (black, small or large), a TomTom Bandit Action Camera or a £75 prepaid Mastercard.
The only tricky thing with this is that you have to apply for your gift AFTER all your new Vodafone broadband has been installed. How to claim your Vodafone free gift.
No Broadband Package

No Landline

Month Contract

No Broadband Package

No Landline

Month Contract