Broadband providers – the full list for August 2018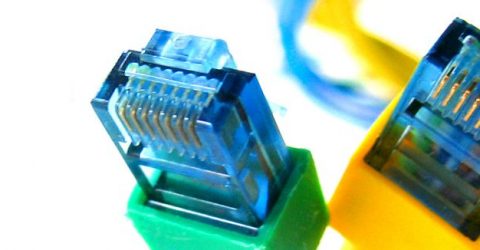 If you're unhappy about your home broadband service, you're not alone.
The overall volume of complaints against broadband providers has stayed disappointingly high throughout the last year, according to Ofcom's most recent figures.
Customers are more likely to complain about broadband services than landlines, mobile services or pay TV.
That makes switching provider a tempting proposition – but who should you choose?
Below, we round up all the home and mobile broadband providers currently listed on BroadbandDeals.co.uk, including a brief summary of what they offer.
We've ordered them alphabetically, and summarised the cheapest deal on offer at the beginning of August.
Every firm listed below has deals on our site – you can see each company's latest offerings by clicking on the relevant brand logo on our homepage, below the tabs for Home or Mobile.
Home broadband providers
Mobile broadband providers
If acquiring a landline is problematic, or if you're intending to split your time between more than one location, mobile broadband might represent a practical solution.
It takes one of two forms – a plug-in USB dongle for a single device, or a compact router-style hub capable of outputting a WiFi signal for wireless devices to connect to.
Dongles and hubs both rely on available 4G signals, though line speeds fluctuate constantly and costs are generally higher than fixed broadband services:
Lebara: With a limited array of one or 24-month deals currently on offer, Lebara's packages start at £5 per month for 0.5GB. Their fastest line speed is up to 20Mbps
O2: We currently have 50 O2 deals listed, at a variety of one, 12 and 24-month contracts. Line speeds top out at 67Mbps, and the highest data allowance is 50GB per month
EE: There's plenty of choice at EE. Huge 100GB allowances involve paying £55 for 18 months, whereas 5GB at up to 60Mbps costs £15 on a one-month rolling subscription
Three: With prices starting from £7 per month, Three customers can take their pick of contract lengths. Line speeds mirror Lebara's, but data allowances are very flexible
Virgin Media: Unlike fixed line packages, Virgin only offers a handful of mobile deals. Each is 4G, with speeds of up to 150Mpbs for one or 12 months from £5 per month
Vodafone: A basic 2GB package costs £11 per month, at speeds of up to 100Mbps. Vodafone also offers a variety of 3G options, or 50GB 4G dongles for £30 per month.