How to complain about your broadband provider
No one wants to, but if you need to make a complaint about your internet provider, here's how to go about it.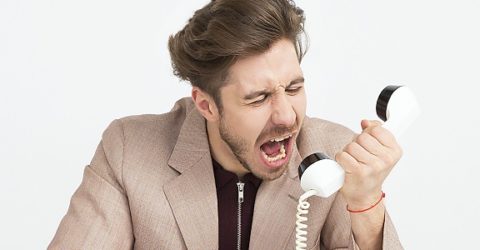 Contacting customer service or filling in an official complaint are the two ways most broadband consumers complain about their service or lack thereof. However, while these should be your first point of call any complaint to a broadband provider can be escalated further if no solution is forthcoming.
The Provider
Complaining to the provider is the very first step. Each broadband company has a slightly different complaints procedure, so contact customer service before escalating a complaint, as they will be able to pass you on to the relevant department. If their solution proves inadequate or is non-existent, it's time to move your complaint on to a higher authority.
Internet Service Providers' Association (ISPA)
The Internet Service Providers' Association (ISPA) is a body that most providers are members of – TalkTalk is the one exception to this rule. It will independently assess your complaint and recommended a solution. All you need to do is fill out the simple form on the website to get things started. It will respond to your complaint in five days and aims to solve it in ten.
Alternative Dispute Resolution
As required by Ofcom, all Internet Service Providers (ISPs) must be signed up to an Alternative Dispute Resolution (ADR) scheme. If it's been eight weeks since your initial complaint and there is no solution in sight or if the proposed remedy is unsatisfactory, you're entitled to contact the ADR scheme and seek a resolution that way. Get in touch with either CISAS or the Ombudsman Services for Communications.
Ofcom
If the problem is still continuing at this point, then a complaint to Ofcom (the communications regulator) must be made. You can complain to Ofcom even if a solution has been found. It regulates the industry so any complaint could lead to changes in the law. The Ofcom website makes it easy to make such a complaint but you are not guaranteed a response or a solution.
If none of this works, approach a consumer watchdog such as the Citizen's Advice Bureau. It will advise you on whether legal action is required and the best way of pursuing such a claim.
What you need to do
Before you go through this complaints procedure you need to ensure you have met your responsibilities and can prove your complaint –
Keep records of the fault – times, dates and speed measurements
Check for obvious problems – check your ISP's troubleshooting page
Re-read the small print – check limits, speed offered and length of deals
Write your complaint out to make it easier when on the phone
Keep copies of written complaints as evidence