Will Coronavirus stop me getting a new broadband deal?
Worried whether your switch will go ahead? Here's everything you need to know.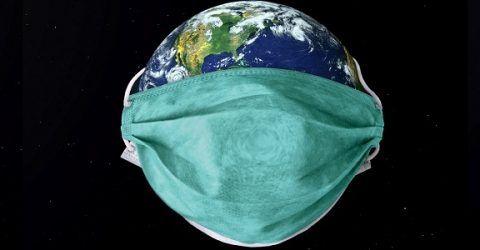 With many of us spending a lot more time at home during these crazy times, decent broadband is suddenly a lot higher up the list of priorities.
You might've heard that it's too late to switch to faster or more affordable broadband deals. While it's true that Openreach have announced there will be no engineer home-visits for the foreseeable future, for most of us that needn't stand in our way of switching.
What are the facts?
The truth is that the only switches currently affected by the COVID-19 crisis are those that require and engineer to fiddle with your phone line.
Most UK broadband providers use the Openreach phone network to send and receive your internet data – but that means most of us already have an active Openreach connection in our homes, whether we know it or not.
So, if you're currently with any of the most popular broadband providers, you'll likely be able to switch to one of the others without needing an engineer visit.
The exceptions to the rule
The only time you'll need an Openreach engineer to visit is if you don't currently have a working phone line at your property, or you're switching from standard to full-fibre broadband provided through Openreach.
In practice this means that you can still switch to full-fibre providers like Virgin, Hyperoptic or Gigaclear. But you would not be able to switch to a full-fibre deal provided by BT, TalkTalk or Sky.
Likewise if you don't currently have an Openreach phone line installed, you will be limited to those providers that have their own networks – again: Virgin, Hyperoptic or Gigaclear.
The good news… sort of
If that's all confused you a bit, don't worry. The truth is most of us can't switch to an ultrafast full-fibre broadband deal anyway, since its only available to a small number of homes.
For the vast majority, we'll be switching between deals from the main providers who use the Openreach network – so provided you already have working broadband, it should be simple to make the switch!
Making the switch
Of course, whichever deal you decide to switch to, your new provider should let you know if they foresee any issues.
So, don't put up with buffering… Enter your postcode and find the best broadband deals to get you through the lockdown!