Explaining the concept of mesh WiFi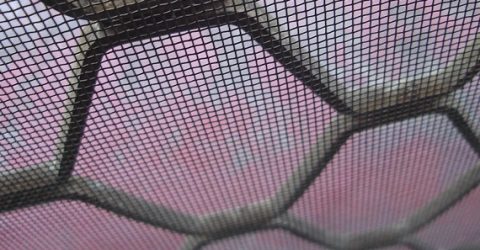 There are often two main challenges with getting domestic devices online.
The first involves disappointing line speeds achieved by Fibre To The Cabinet internet deals, where slow copper cabling completes data's journey from server to router.
The second relates to the vagaries of WiFi networks around the home.
Wireless signals are confounded by concrete, daunted by distance and obscured by other devices attempting to broadcast on similar frequencies.
In many larger homes, WiFi signals from a broadband company's proprietary router don't even reach every room.
In fairness, broadband supplier routers are mass produced to a budget, containing relatively weedy internal aerials.
You could invest in a separate third-party router, bristling with antennae to support multiple simultaneous connections.
MoreTips to improve your broadband speed
Or you could consider mesh WiFi.
How Mesh WiFi works
In most homes, a single broadband router has to provide bandwidth to every nook and cranny.
Mesh WiFi systems split that burden between two or more devices.
There's still a primary hub, wired into a wall socket via either a phone cable or an Ethernet connection.
However, it's augmented by smaller satellite units, which boost data signals as they pass.
This results in far wider coverage and a stronger signal, though it won't tackle any issues caused by sluggish FTTC connections into a property.
It's important to note you can't mix and match different brands of mesh unit, because each manufacturer has its own method of repeating and amplifying signal coverage.
Mesh satellite units also share the main router's SSID and password, for easier setup.
Typically, mesh systems replicate the tri-band nature of modern modems; two 5GHz networks plus a 2.4GHz frequency.
Some systems drop the second 5GHz transmitter, to reduce manufacturing costs.
They tend to be slower, but any repeater ought to represent an improvement on a standalone hub.
Technical attributes of mesh WiFi units
Any self-respecting mesh network should offer a certain level of specifications.
Firstly, it'll harness the 802.11ac networking standard, which is faster and more secure than its 802.11n predecessor.
It will also incorporate the WPA2 security protocol, favoured by today's broadband routers for its ability to secure wireless networks – preventing interference or eavesdropping.
There ought to be parental controls, ensuring little eyes don't see the internet's less salubrious content.
And while it's not strictly a technical attribute, mesh units tend to be stylish in a minimalist Apple way – designed to look unobtrusive on a bookcase or bedside unit.
Examples of mesh networks
In recent years, a number of companies have launched their own mesh systems, reflecting our growing reliance on WiFi around the home.
Some of these systems come from established router manufacturers – the Linksys Velop and Netgear Orbi AC3000 being prime examples.
The highly regarded Google WiFi is one example of an existing tech firm evolving into new industries, as is Samsung's Connect Home AC1300.
Even BT has entered the fray, with its Whole Home WiFi satellite discs available to buy individually and controlled through an app.