How to cut your broadband bill in 2022
With tough economic times looming, now's the time to reduce your broadband bill down to the bare minimum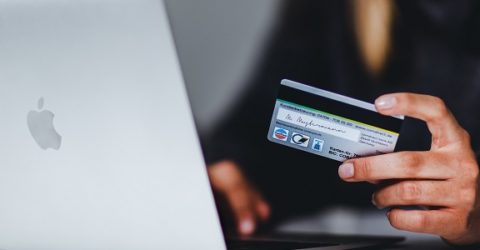 Last week brought a series of worrying economic announcements for anyone whose household finances are already fragile.
Interest rates went up in response to soaring inflation. Domestic energy costs will rise by over 50 per cent. And the Bank of England Governor predicted that the current cost-of-living squeeze will continue until 2024.
With an unprecedented squeeze being placed on household incomes, effective budgeting is more important than ever.
And home broadband costs will inevitably catch the eye on a monthly bank statement,.
In an age of Skype, TikTok and Amazon, doing without the internet is clearly impractical. Yet there may be ways to cut your broadband bill without sacrificing connectivity entirely.
These are some of our tips for bringing down the cost of this essential 21st century utility.
Investigate when your contract ends
With figures suggesting 40 per cent of UK broadband customers are currently out of contract, you could be losing out in two respects at once.
Firstly, any introductory deal will have ended with the contract, and you might now be paying a standard connection or package fee which is unnecessarily high.
Secondly, being out of contract enables quick and easy provider switching, as we explained recently.
This opens up the possibility of pursuing another favourable introductory deal from companies who will openly welcome new custom.
Being out of contract is also a great opportunity to cut your broadband bill by jettisoning non-essential services…
Study what you're paying for
Whether or not you're currently in contract, scrutinise a recent broadband bill to see what's listed.
Many people signed up to triple-play or quad-play deals some time ago, bundling in loads of additional services.
Yet these fringe benefits might be largely unused – and therefore pointless.
If you could live without a landline, or if mobile SIMs are gathering dust in a drawer, why continue to pay for them?
Even modest savings add up over a two-year contract, and every pound matters at the moment.
Pare down services to the bare minimum
If there's nothing to sacrifice on your broadband contract, consider downsizing instead.
A domestic line capable of 900Mbps doesn't necessarily require a 900Mbps broadband package. For smaller households, 100Mbps connections should be perfectly sufficient.
In today's media-rich culture, downgrades to TV packages are unlikely to significantly diminish your quality of life.
Even then, there may be workarounds. One or two NOW TV Sports Day passes could be cheaper than a monthly channel subscription, while still providing coverage of key events.
Also consider whether add-ons like caller display, supplementary smart TV boxes and unlimited mobile data justify their premium.
MoreDirectSave bring massive cuts to broadband prices
Ask your existing provider to help
Broadband providers saw the same headlines we did last week. They know hard times are coming for millions of UK households.
As a result, their customer service teams will be expecting calls from people asking how they can reduce monthly expenditure without defecting to a rival provider.
ISPs might offer inducements to stay with them, from discounts and loyalty bonuses to renegotiated packages and freebies which reduce household costs elsewhere.
If nothing significant is offered, the disconnection teams responsible for processing account closures can sometimes offer greater financial incentives in a bid to retain your custom.
However, it may be hard to back down from threatening to leave, so have a contingency plan in place in case threats to depart fall on deaf ears.