Your broadband bill is about to go up in 2023
Broadband price rises are set to add further strain on household budgets, but there are ways to fight back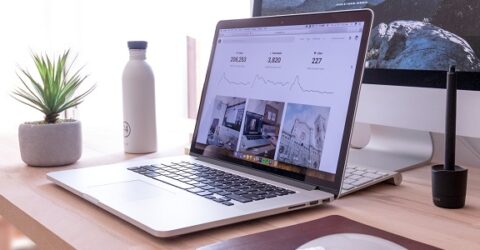 According to research by Which?, prices in German discount supermarkets are 20 per cent higher than in January 2022, while one leading brand of margarine costs 95 per cent more than it did a year ago.
Households across the UK are struggling with soaring energy bills and spiralling mortgage costs. A slight decline in petrol prices has proved scant consolation.
We must now add the prospect of broadband price rises into the equation, with increases of up to 15 per cent expected from the biggest ISPs in 2023.
The upwards war and down turned cycle
The Government is currently waging war on inflation, trying to bring it down from its current level of 10.5 per cent.
Inflationary cycles cause prices of raw materials, goods and services to rise.
Employees and unions seek inflation-matching or above-inflation wage increases, while businesses increase their costs to cover rising overheads. Both acts stoke inflation further.
It's therefore unfortunate that ISPs have always pegged their annual price rises to inflation.
Specifically, broadband price rises have been capped at the rate of Consumer Price Inflation (CPI) plus 3.9 per cent.
Given today's CPI figure, your ISP is legally able to increase its prices this year by 14.4 per cent if it chooses to. And most will.
Remember that ISPs are enduring soaring prices for the hardware they install into networks and homes alike, while their staff are also demanding significant pay increases.
These costs need to be either met by eating into cash reserves, corporate profits and/or shareholder dividends, or (more commonly) passing them onto customers.
That could represent a further hit to available household finances. Indeed, it's only thanks to historically low inflation in recent years that modest broadband price rises haven't caused much concern up until now.
Inflation is predicted to roughly halve by December, but price rises for 2023-24 are being calculated now and will be implemented from March or April.
What can I do?
Because ISPs are legally allowed to impose (CPI + 3.9 per cent) broadband price rises on existing contracts, you won't have grounds to complain.
You could try cajoling – if household finances are tenuous, ring your ISP's customer service team (this isn't a conversation to have with a chatbot) and explain you may have to leave.
Some will accept a degree of consumer churn, but others might attempt to negotiate with you.
As well as discounts or incentives, they may propose reducing your package to strip out unnecessary triple-play accompaniments like mobile SIM cards.
Reducing your connection speed could be an option on full fibre services. Downgrading a 500Mbps connection to 300Mbps might save £7 per month.
In isolation, that doesn't sound like much. In practice, saving £84 per year without significantly diminishing your internet connection is entirely logical.
You'd have to be either a devoted fan of immersive RPGs or a member of a huge household to routinely tax a 500Mbps connection.
If your line is already slow (a Fibre to the Cabinet connection, for instance), this isn't an option, though shopping around for a new provider might be.
You'll find deals from over a dozen leading ISPs on our site, all active in your postcode and offering contracts which might help to reduce the pain of the UK's current inflationary spiral.