The ISPs you don't want to have to make a complaint to
ISP customer service remains a key differentiator, and Ofcom research reveals some brands are achieving more than others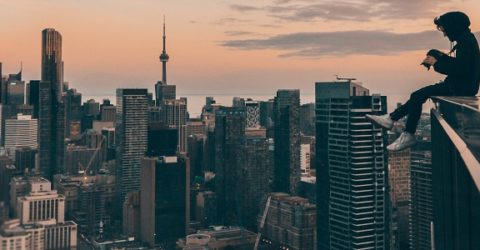 It's easy to assume there's little difference between the major internet service providers in the UK.
Most ISPs rely on the same Openreach ADSL or fibre cables into your home, achieving comparable maximum speeds and offering broadly similar hardware.
Yet there's one key differentiator between the UK's big six firms – the level of ISP customer service on offer.
Some companies have historically performed better than others over the years, so the release of Ofcom's annual customer satisfaction survey is a significant event.
It collates factors ranging from complaints and installation times to service quality.
Findings are based on consumer research, complaints submitted to Ofcom and ISP statistics.
So what did we learn about ISP customer service in 2021?
I wish to register a complaint
We mentioned the year quite deliberately in the previous sentence, because a key takeaway in this year's report was a pronounced drop in customer satisfaction across the board.
That's undoubtedly due in large measure to the pandemic – you're far less likely to forgive outages or unreliable service (and far more likely to notice them) when you're at home all day.
We're also more reliant on the internet post-lockdown, meaning any service interruption or sluggish connection has a more pronounced impact than it would have done pre-COVID.
And while it's beyond Ofcom's scope to measure mental health, we're undoubtedly more fatigued and irritable than we were 15 months ago.
That means we're less willing to forgive inadequacies, and more likely to vent our frustrations on companies that don't meet our expectations.
It's also inevitable that new broadband connections have experienced delays due to lockdowns and staff shortages. Waiting times have risen, and so have unforeseen delays.
Levels of consumer broadband satisfaction were generally increasing between 2017 and 2020, before dropping sharply throughout the last year.
The exception to this was Virgin Media, which appears to have been going backwards for some time in terms of consumer satisfaction…
Onto the numbers
Back in 2017, Virgin Media achieved an industry-best score of 91 per cent in Ofcom's consumer broadband satisfaction survey. This year, it scored just 80 per cent.
Admittedly, that still trumped TalkTalk's disappointing 77 per cent, while BT and Sky also achieved 80 per cent.
Plusnet scraped ahead with 81 per cent satisfaction, while EE proved to be the best of a mediocre bunch with 82 per cent.
However, EE did record the most faults per thousand customers per month, with a figure of 63.
(Vodafone did even worse, achieving a figure of 73, but we've excluded them from the rest of this comparison because their data was incomplete in certain areas).
Drilling down into the figures reveals some explanations as to why all six ISP customer service scores were so disappointing.
Less than half of Virgin Media customers with a reason to complain felt their issue was resolved satisfactorily. Sky's table-topping figure of 59 per cent was hardly a ringing endorsement, either.
Virgin and Plusnet jointly attracted the most complaints per 100,000 subscribers with a figure of 69. Virgin's figure rose compared to last year, though Plusnet's fell.
Virgin's average call waiting time was nearly eight minutes – by far the longest of any ISP. EE and TalkTalk required less than half the industry-average 4m 9s to answer.
MoreBT most complained about provider again
Prospective BT customers should note only three quarters of orders were delivered by the agreed date, which hardly inspires confidence.
Were there any positives?
Although these figures are poor, they're still far better than consumers in many other countries would expect.
Fault repairs were generally handled well, and Plusnet recorded just 12 per 100,000 customers each month.
Virgin repaired a total loss of service within one day on average, and even the worst performers (BT and Plusnet) only needed three days.
It's also notable that only Plusnet failed to honour more than 95 per cent of appointments, despite the obvious challenges posed by the pandemic.