How to market a small business for free
Small business owners and startups across the UK are exploiting free business marketing tips to grow their brands.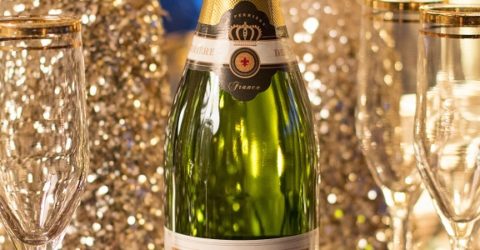 It doesn't take much to set up a new business in the UK.
All you need is £10, a stable broadband connection, and a trading name which hasn't already been adopted by a company in a similar industry.
Little wonder that there are around six million private sector businesses in the UK.
Many of these are solo enterprises, while others are small family businesses or partnerships between a handful of people.
Other than outsourcing technical duties like accounting, everything is handled in-house, from distribution and sales to advertising and marketing.
The latter is a deceptively complex industry, with its own chartered institute and post-graduate qualifications.
Marketing can also be incredibly expensive for firms with limited resources.
Fortunately, there are plenty of free business marketing opportunities out there…
Free business marketing vehicles
Social media may be contributing to an epidemic of anxiety and depression, but it's also a uniquely valuable vehicle for free business marketing.
Creating an account for your business gives it a voice. Connecting with people you already know gives it an audience. And promoting your goods and services gives it free publicity.
Of course, nothing is truly free. Social media sites are voracious data harvesters, so you have to set aside any privacy concerns before creating an Instagram, Twitter or TikTok profile.
Don't overlook corporate platforms, either. LinkedIn is technically a social media platform, and so is Pinterest – both are great places to build brand profiles and boost public recognition.
Regardless of whether you build your own website or outsource it to specialists, a corporate blog is a vital addition to your brand's online presence.
Unlike social media posts, there are no size or length limitations here. Your blog can incorporate keywords which potential customers routinely search for, and go into detail.
Expressing opinions on recent events often gains traction in the short-term, though positioning yourself as a thought leader in your niche or sector is a more long-term strategy.
Search engines uprank websites with numerous internal links between different pages, and blogs are ideal for this. Regular website updates also boost search engine optimisation.
Moving away from the internet (for a couple of hours at least), there can be merit in attending local and regional networking events.
Your heart might sink at the thought of walking into a conference room full of sharp-suited people armed with embossed business cards, but many working relationships start here.
Arm yourself with a few key weapons – a five-second summary of your business, or a rehearsed phrase which sums up how you differ from competitors – and start mingling.
Everyone's selling something (themselves, their brand, their latest book), but they may also be looking to buy whatever you're offering. Plus, their services might benefit your business.
If you're not keen listening to perma-tanned strangers waxing lyrical about their latest enterprises, consider guerrilla marketing techniques.
These can range from pinning a business card on corkboards in cafés and community centres through to applying a window sticker to the back of your car.
Ordering polo shirts with your company's logo and name on isn't free at the outset, but it'll provide years of no-cost publicity thereafter.
The same is true of email marketing lists, which can be bought or (far more slowly) assembled from scratch.
If people have opted in to receive marketing communiques, you can send them anything from sales promotions and new blog links to festive working hours and links to press coverage.
Rather than trying to assemble polished marketing emails yourself, utilise a platform like Drip, which is free (to begin with).
Freemium subscriptions like these are ideal for startups and small businesses with limited budgets.
Finally, offering your services for free to other companies in exchange for reciprocal services is an example of a cross-promotional relationship.
These are beloved by social media influencers – you appear on their podcast and they add inbound links to your site onto their blog, for instance.
The only investment required here is time, yet the rewards can be significant if your chosen partners are well-connected or successful.