How to persuade your landlord to upgrade your broadband
If you can persuade landlords to improve broadband, there are clearly defined benefits for all parties.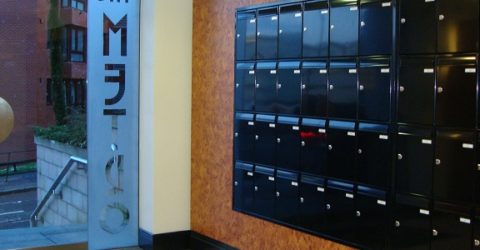 Even in a nation where home ownership is widely encouraged, there are many benefits to renting properties.
You can relocate at short notice, and with minimal cost. There's little responsibility for structural work or external maintenance. And you don't need to save up a large deposit.
However, renting properties does place you at the landlord's mercy in terms of improvements.
Broadband is a classic example of this.
Landlords are often reluctant to spend money unless it's essential, so upgrading an ADSL phone line to full fibre broadband won't be high on their priorities list.
And yet it should be.
In the post-lockdown economy, everyone recognises how important dependable and rapid broadband has become to everyday work, rest and play.
So what can be done from a tenant's perspective to persuade landlords to improve broadband?
Seeing the bigger picture
When you own a property someone else is living in, there's a risk factor in allowing them to undertake modifications to the building.
That includes drilling holes in exterior walls or installing wiring across doorframes and along skirting boards – common symptoms of getting full fibre cable installed.
Since tradespeople generally follow the path of least resistance, installation works often appear shoddy. That could detract from a property's appeal for many years to come.
There may also be one-off costs incurred with upgrading domestic connectivity.
A survey of London landlords concluded 77 per cent of landlords viewed cost as a barrier to installing full fibre broadband, with 55 per cent worrying about installation issues.
MoreHas the UK's full-fibre broadband rollout stalled?
And nor was this simply a survey of tight-fisted Mr Rigsby figures. Respondents included housing associations, local authorities and even the managers of supported living units.
An overwhelming 90 per cent of those surveyed agreed full fibre broadband supports improved residential services, while 80 per cent wanted to improve tenant satisfaction.
What can I do as a tenant?
Firstly, don't assume your pleas for rapid connectivity are being ignored due to apathy or indifference.
A landlord reticent about approving the installation of full fibre may simply be worried about dodgy installation engineers doing a shoddy job and damaging their property.
Instead of demanding, persuade. Do some research to investigate if comparable properties nearby with superior connectivity are commanding higher rents.
Quote statistics and articles – including our recent guide which explained a home with fast broadband will sell (and rent) more quickly.
Don't forget landlords are effectively businesspeople, usually running a portfolio of rental properties which generate income – possibly the only income they receive.
If there's a way they can earn significantly more money without having to do significantly more work, they're likely to embrace it – yet the benefits of faster broadband might not be obvious to them.
Investigate which ISPs have a good reputation for tidy installations in your local area – this is far more important than national reviews involving engineers in other parts of the UK.
Provide statistics about line speed checks at peak times, and contrast these against achievable line speeds from upgraded connectivity.
If all else fails, tenants have the right to vote with their feet and move elsewhere.
Threatening to leave could persuade landlords to improve broadband, especially if you're a model tenant. Plus, other tenants may be equally unimpressed with the connectivity on offer.
No landlord wants void periods (when an unoccupied property isn't generating rental income), so this prospect may incentivise them to approve full fibre installation.