Mobile broadband: A beginner's guide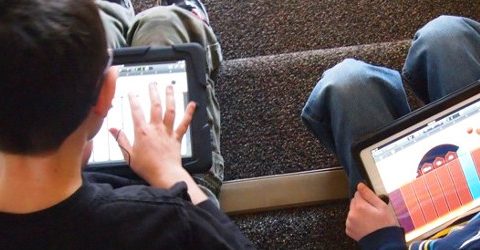 Here are the best deals you can get on mobile broadband: it's just wireless internet, allowing you to stay connected wherever you are.
Whether you're using a PC, laptop, smartphone or tablet, you can stay connected to high-speed internet. Unlike traditional fixed-line broadband, mobile broadband connects to a mobile network through a USB dongle, tablet or Wi-Fi device.
One of the main benefits of mobile broadband is not having to rely on a phone line, router or wires. Just plug-in, switch on and go.
It's not limited by which postcode you happen to be in, unlike fixed-line home broadband.
MoreMobile Dongles and MiFi Hubs… what's the difference?
Note: mobile signal may not be available in caves, dungeons or Central London at midday.
This guide will tell you everything you need to know about this versatile tech, how to use it, and the best deals you can get for your hard-earned cash.
Mobile broadband explained
Mobile broadband is available from all major UK service providers and can be used anywhere there is signal, whether that's on the go, in hotels or coffee shops, or even at home.
Having an internet connection away from home or the office can be invaluable, especially when the kids are arguing in the back seat! It's also ideal for use on the train or in a car, or for students – so there's no excuse for late coursework.
There have been several 'generations' of wireless internet since 1991. Many users are probably familiar with 3G (third generation) which became available in 2006 as mobile browsing began to take off. 3G is still common, and although it's no longer the fastest, still provides a reasonable data speed.
The current generation (4G) offers fast speeds and seamless connectivity and is commonly available on the latest smartphones and tablets.
How to use mobile broadband
To connect to a mobile network, you need one of two things, either a USB dongle or a mobile hotspot.
USB dongles are a very easy way to connect. They look like a normal USB stick and simply plug in into the USB port on your device.
Next, install the software that allows your computer to connect to the network. This is usually done automatically without any input, but in some cases, you may need to insert a CD if you have a disc drive and follow the instructions.
Installation is a quick and painless process, and when it's complete, all you need is to enter the password in the 'network connections' box, and you're good to go. You won't need to reinstall the software if the dongle is removed. Simply plug it in again, and hey presto, instant connection!
Dongles are available from all major network providers on both pay monthly and pay-as-you-go tariffs.
Here are the best offers on the market right now for USB dongles.
Provider: Three
Dongle: Huawei ZTE MF730M
Data allowance: 2GB
Download speed: 14.4Mbps
Contract: 24 months
Price: From £8 a month
Get this Deal
Provider: O2
Dongle: Huawei Balong B711
Data allowance: 2GB
Download speed: 67Mbps
Contract: 24 months
Price: £9.29 a month
Get this Deal
Provider: Vodafone
Dongle: K4203-Z
Data allowance: 2GB
Download speed: 21.1Mbps
Contract: 24 months
Price: £11 a month
Get this Deal
Mobile hotspots
An alternative to the USB route is through a mobile hotspot. This is a small, portable device about the size of a credit card, which can easily be carried around in a pocket or bag.
One of the advantages it has over a USB dongle is the ability to connect to multiple devices at once, including laptops, smartphones, tablets and ebook readers. Also unlike a dongle, there's also no need to install any software.
Mobile hotspots work in the same way as publicly accessible Wi-Fi hotspots in cafes and coffee shops. The benefit-over using public Wi-Fi is the added security of using your own password-protected connection.
Wi-Fi hotspots also usually have limited range, meaning your connection will drop if you move too far away, but a mobile hotspot will stay connected wherever you go.
There is one slight drawback. Unlike a USB dongle which is powered by the device it's plugged into, a mobile hotspot has its own battery and will need to be charged, especially if multiple users are connected at once.
Cheapest mobile hotspot deals
Provider: iD Mobile (using O2 network)
Dongle: Huawei E5573
Data allowance: 2GB
Download speed: 20Mbps
Contract: 24 months
Price: £8.75 a month
Get this Deal
Provider: Vodafone
Dongle: R207
Data allowance: 2GB
Download speed: 21.1Mbps
Contract: 24 months
Price:
Get this Deal
Provider: EE
Dongle: EE WiFi Mini Hub
Data allowance: 2GB
Download speed: 30Mbps
Contract: 24 months
Price: £12.83 a month
Get this Deal
Choosing the right tariff
Knowing how much of everything you need can be tricky, even downright confusing. Is 2GB a month enough? Will I get my money's worth for £25 per month?
If you only use mobile internet for your ebook reader, unlimited data or high-price 30GB a month tariffs will be excessive (and costly). If, on the other hand, you need to be constantly connected, whether for work, fun or keeping up with friends and family, unlimited data would probably be a good idea.
It's therefore advisable to think about what your needs are and how much you're likely to get out of a mobile broadband device. As always, the more data you get, the higher the price, so be careful to pick the one that's right for you.
Keep in mind, too, that with excessive use, you will quickly reach your monthly data limit (if you're tied to a pay monthly contract), and while some providers will suspend your service until the next month, others may allow you to continue browsing at a much higher cost.
As long as you check the terms of the agreement, and you're happy with the package you're getting, you'll have a world of endless connectivity wherever you go.
MAIN IMAGE: Flickr/Brad Flickinger