What's the difference between a mobile dongle and a MiFi hub?
There's more than one difference between a mobile dongle and a MiFi hub, which is worth understanding if you need temporary (or portable) internet access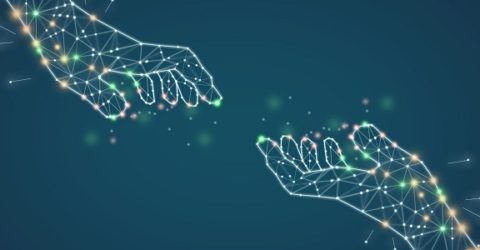 Home broadband has become so ubiquitous, it's hard to imagine a world without WiFi and Ethernet cables.
Yet for many people, that's a reality they experience at some point in each year.
MoreHow to stay online during a broadband outage
A sudden lack of hardwired broadband may be due to a variety of factors, including (though not limited to) the following:
A house move, with a broadband account not yet registered at the new address.
The absence of the working telephone line required for Openreach-based services.
Engineering works temporarily forcing domestic broadband services offline.
A DDoS attack or network failure at the ISP's side.
Technical problems at your side, like a faulty microfilter or loose phone socket.
Billing or payment problems leading to a suspension of services.
A faulty broadband router.
In any of these scenarios, internet access may be dependent on mobile phones connecting to 4G or 5G networks.
However, there is an alternative, which doesn't involve doing everything on a six-inch touchscreen…
Broadband on the move
There are two main types of mobile internet connectivity available to harness around the home.
These are mobile dongles and MiFi hubs.
There's more than one difference between a mobile dongle and a MiFi hub, including the way they bring connectivity to existing infrastructure.
A mobile dongle is a small rectangular or lozenge-shaped plastic stick, mounted on a traditional USB-A port.
When the latter is plugged into an internet-enabled device, it allows that device to harness mobile internet signals from a network's 3G, 5G or (most commonly) 4G coverage.
Dongles are cheap to buy, but data tends to be expensive, and is typically charged by the gigabyte.
The other main option is a MiFi hub.
MoreWhat to look out for when buying a new laptop
Think of this as a compact WiFi router, but powered by the same mobile signals as a dongle, rather than receiving data through phone lines or full fibre cable connections.
The main difference between a mobile dongle and a MiFi hub is the latter's ability to support several wireless connections, compared to the former's hardwired support for one device at a time.
A MiFi hub comes closer to maintaining a semblance of whole-home connectivity than a dongle, even if its signal doesn't reach far beyond the room it's in.
Friends with benefits
Having established there is more than one difference between a mobile dongle and a MiFi hub, their shared benefits also deserve mention.
Both can keep the digital lights on in the event of a broadband outage. Both should provide coverage across the vast majority of UK dwellings. And both offer near-instant connectivity.
MoreMobile broadband for Dummies
As such, purchasing one of these devices represents a worthwhile investment.
They're slower than cable broadband, and surprisingly expensive for data-intensive activities like immersive gaming.
However, it's reassuring to know a sudden broadband outage doesn't have to preclude activities like sending emails from a desktop computer.