Preparing to swap broadband providers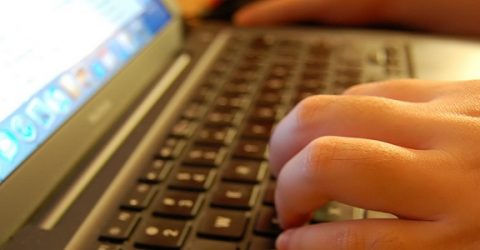 The greatest sanction any consumer can impose against a service provider is to withdraw their custom.
Given our reliance on broadband nowadays, that's a big statement of dissatisfaction.
Nonetheless, millions of people throughout the UK made that very statement last year, with the help of independent websites like Broadband Deals.
We can advise you on the best deals in your area, though we can't guarantee a seamless transition.
The process quickly becomes frustrating and potentially traumatic if things go wrong, but advanced planning should help you to swap broadband providers with minimal fuss.
Ensure you're free to swap broadband providers
If you have less than 30 days left on your existing broadband contract, there are no restrictions on going elsewhere.
Otherwise, it might require special dispensation to leave a contract – for instance, if the provider has repeatedly failed to resolve faults or deliver a reasonable service.
Switching provider mid-contract without prior permission could incur a heavy cancellation fee, or even necessitate paying for services you're no longer receiving.
Choose which deal to move onto
Before telling your existing broadband provider where to go, choose its replacement with care.
Firstly, select the deal on this website which best suits your household's requirements in terms of contract length, line speed, data provision and call packages.
(It's almost inevitable you'll have to take out line rental as well as broadband services, even though house phones have become an anachronism).
MoreHow to haggle for a better broadband deal
Get in touch with your prospective provider, and confirm they can deliver the advertised service to your address.
While you're on the phone or chatting through a web form, check they will handle the technicalities of switching on your behalf – they almost certainly will.
Your old provider might phone to confirm the legitimacy of a request to transfer services away from them, so be prepared to answer any 0800/0345 numbers for a few days.
Contact your existing provider
This is often the fun part – informing your current provider you've found a better deal elsewhere, and no longer require their services.
Be prepared to reject counter-offers to stay, and establish a date when the new service will supplant the old one.
For instance, if your phone number is being transferred to the new provider, this requires additional coordination between both companies.
Occasionally, engineers or builders may have damaged a line not currently in use, so there could be hiccups when switching between cable and Openreach-based services.
On the upside, it might be possible to run services concurrently for a week or so, providing a safety net if any issues arise on installation day.
Openreach-to-Openreach switchovers are usually handled offsite at the local telephone exchange, so an engineer's appointment may not be necessary.
Prepare for a temporary outage
It's good housekeeping to invest in a mobile broadband device like a dongle or MiFi router, just in case the service interruption lasts for more than a few hours.
These are readily available on the high street, usually with a pre-loaded quantity of data and the ability to purchase extra gigabytes of connectivity using a credit/debit card.
Mobile dongles run on conventional 4G mobile networks, so ensure connectivity in your local area is decent before signing up with a particular operator.
You wouldn't rely on these for Netflix streaming, but they're ideal for maintaining basic connectivity – sending emails, conducting online banking, and so forth.
Dongles should remain functional for years, so they're ideal for storing in a drawer in case of emergencies, outages, house moves or other exceptional situations.