Tackling connection issues in new homes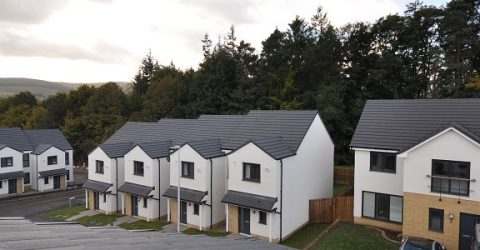 A few years ago, your correspondent stood in the empty living room of a one year-old rental house, on the phone to the UK's leading telephone and internet service provider.
Having picked up the house keys that morning, a call was in progress to find out why the broadband hadn't transferred from the previous residence, as arranged weeks in advance.
The call centre operator kindly explained that because this property didn't show up on her database, it didn't exist. She therefore wasn't able to resolve this particular query.
(The fact the conversation was taking place over a landline installed by her company when the house was built a year earlier failed to persuade her of the property's existence.)
There are enough stresses and last-minute challenges when moving into a new home without broadband connection issues.
But how common are connection problems in new homes? And what can be done to prevent them occurring in the first place?
Property snakes and ladders
It seems broadband connection issues in new homes aren't unique to technology writers.
The press regularly publish stories about new properties being left without broadband services for months on end, despite engineers being on site several times a week.
Problems are compounded because Openreach try to avoid contact from private individuals, preferring to deal with housebuilders – who pass the buck back to their customers.
Consequently, people moving into a new home are twice as likely to wait over a month for broadband connections than people moving into an established dwelling.
Strangely, new homes are also less likely to have superfast broadband access than older properties – 81 per cent compared to 95 per cent across the UK.
MoreHow to check your broadband options for a new-build home
And figures from last autumn revealed one in six new homes is sold with maximum connection speeds of less than 10Mbps.
That's below the minimum the UK Government has promised every household will enjoy next year, as part of its ambitious Universal Service Obligation.
We discussed the USO in a recent blog, explaining what it should mean for consumers.
Tackling broadband connection issues
The Local Government Association is campaigning for a kitemark system in new homes, informing purchasers they'll receive Fibre to the Premises connectivity.
Until then, these steps might help to minimise the risk of broadband connection issues arising:
Notify your chosen (or existing) provider of your moving date as far in advance as possible. Problems may still arise, but last-minute notifications are considerably riskier
Speak to the housebuilder. Sales staff may be able to check a property has been given its unique Openreach identifier, or that Virgin Media cabling has been pre-installed
Prepare for a spell offline. Download a few series onto a laptop or TV, encourage the kids to try offline gaming, and look into increasing your mobile data allowance
Log the property's address with Royal Mail. Once it appears on their national database, it'll be easier for broadband companies to identify (and deal with) a brand-new dwelling
Make a note of your plot number. Installations are sometimes complicated by confusion between house and plot numbers, so ensure you've memorised both
Invest in a backup system. A USB dongle or MiFi hub from a mobile network (with good indoor signal strength in your new town or suburb) will keep key devices online
Start a log of events, calls and emails. In the white heat of a house move, it's easy to forget what happened when. Detailed notes may help to resolve any problems that arise.