Ten tips for selling your old computer
Selling a secondhand computer is no harder than selling a smartphone, yet it's something many people are reluctant to do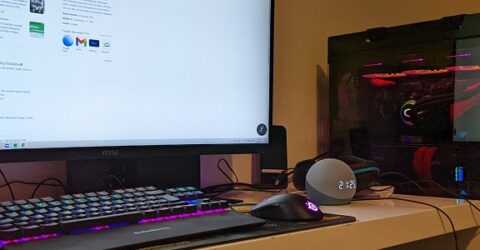 It's become common practice to sell secondhand smartphones, but we hardly ever think about selling the devices they've largely supplanted on a day-to-day basis.
Like smartphones, computers retain a diminishing percentage of their value with every passing year. Yet they're rarely traded in or resold when a replacement device is acquired.
That's partly because computers aren't viewed as disposable in the same way phones are – paid for monthly and expected to last no more than two years.
A decent computer is often worth as much as a designer phone, both new and used, so why are we so reluctant to sell old Macs or PCs?
Is it safe to sell an old computer?
This is the key stumbling block for many people – the concept that a desktop computer or laptop might be loaded with personally identifiable information (PII) not to be trusted to a stranger.
Yet that contrasts with our willingness to sell a smartphone which probably conducted more internet searches and had more apps installed than any PC or Mac would in that time.
You might argue that smartphones are generally only posted to a reseller once a full factory reset has been conducted, but it's equally easy to do this on a computer.
Biometric logon data, email histories, software installations and other such PII can be erased from a Windows 11 device by typing Reset into the Search bar and then clicking two buttons.
A factory reset is so effective, it may even extend the device's lifespan and improve its day-to-day performance, should you subsequently decide to keep it.
Here are our tips for selling a secondhand computer safely and simply, with no unexpected complications further down the line…
Tips for selling a secondhand computer