Tips for speeding up home broadband on Christmas Day
When families come together, bandwidth slows down, so it's helpful to prepare for Christmas Day by speeding up home broadband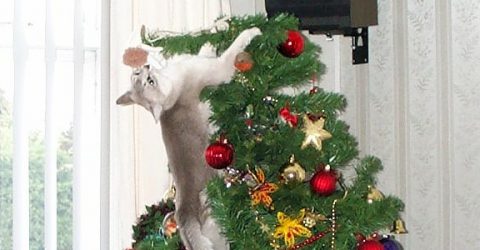 Most of us will be heartily glad to see the back of 2020.
However, before this dreadful year is finally consigned to the history books, there's the small matter of Christmas to focus on.
For many people, this will be the first Christmas without loved ones.
For everyone, it'll be the first Christmas endured (rather than enjoyed) under so many COVID-related restrictions.
However, some things should remain the same.
The cat will still climb the Christmas tree to try and steal the angel. There'll be arguments about whether telly was better in the old days. And internet connectivity will slow to a crawl.
There's not much you can do about these first two issues, but the third can be tackled with foresight and planning.
After all, if a house full of guests are descending for turkey and all the trimmings, speeding up home broadband is vital.
Optimising your connection allows every Twister selfie to be uploaded to Instagram, every new smart device to connect to WiFi, and every PS5 game to be played after dinner.
With millions of UK households effectively hobbled by ADSL connections and their maximum download speed of 11Mbps, speeding up home broadband is absolutely critical.
And that's particularly true since many of us will be forced to connect with loved ones over video platforms like Skype and Zoom this year, rather than welcoming them into our homes.
Here's what to do to avoid domestic internet connections becoming overloaded with guest devices and new hardware.
A need for speed
Our first advice for speeding up home broadband is to perform a thorough systems check in the days immediately prior to Santa's arrival.
Reboot your router and update its firmware, run a line speed check, and ring your ISP if connection speeds are significantly slower than they should be.
Your ISP can't transform an ADSL connection into full fibre, but they could potentially make changes to give the line and/or the WiFi router a modest performance increase.
Next, make a list of any web-enabled devices that could be disconnected on Christmas morning without ruining the festivities.
A Hive heating system consumes a surprising amount of data, even on standby. So does an Alexa smart speaker. So does a Sky Q set top box.
Unplug at the wall any devices which aren't essential to an enjoyable day, to free up bandwidth for visitors – especially millennials, who'll spend the whole day on their phones.
If there's a video call scheduled with a loved one, hardwire a PC or Mac to your wifi router for the fastest broadband and most stable connection possible.
If you're expecting real visitors, or if you're unboxing a number of smart devices, turn smartphone WiFi off. Devices can operate fine on 4G or 5G, while freeing up bandwidth.
You're unlikely to use much mobile data on Christmas Day, but every device disconnected from the WiFi router will free up a slot for something more temporary in its place.
Indeed, keep any new hardware turned off unless it's actually needed. A new Xbox Series X doesn't need to spend Christmas morning performing updates, tying up the internet.
(It may be worth unboxing games consoles and other smart devices in advance of Christmas Day, to ensure they're ready to operate as soon as they're opened and plugged in).
Finally, pay attention to what's going on. If someone's uploading a picture of a flaming Christmas pudding, wait til they're done before uploading your own contribution.