ISP's brace for Christmas gaming surge
New survey shows PS5 and Xbox X use might cause Christmas Day internet traffic surges.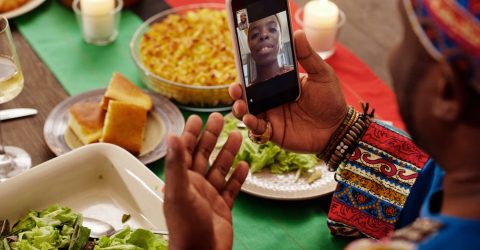 Christmas traffic
ISP Zen Internet has commissioned a survey of gamers ahead of Christmas 2020. The survey warns that internet traffic could turn into a gaming traffic jam.
2020's has seen releases of next generation gaming consoles like PS5 and Xbox X. So depending on how well behaved they've been, it could mean gamers are using a lot more bandwidth. Thanks Santa!
Christmas loading…
Normally there's a reduction in internet traffic on Christmas Day. But with more people staying at home and Zooming in for Christmas, this year could be different. 
The government has introduced a 'relaxation' of the lockdown rules so that people can visit relatives at Christmas. However, they're still discouraging people from travelling.
PreviouslyPS5 beats Xbox, causing massive internet traffic jams
A survey by AA found that only 28% of their members 'felt more motivated than usual to drive to see relatives at Christmas'. It also found that 40% of their members are cancelling their travel plans.
So, depending on how seriously people take the risk of COVID transmission, more people than ever could stay home. This potentially means a lot of people using video calling services to connect with relatives. And a lot of teenagers spending Christmas online or gaming instead of helping grandma with the sprouts!
The potential increase in people gaming on Christmas day is the focus of the Zen Internet survey. More bandwidth will be required by gamers, because of the releases of big games and consoles, like Cyberpunk 2077.
Survey says
The survey found that 17% of gamers aren't confident that their internet connection will cope with next generation consoles. Zen Internet estimates that gamers who download updates or expansions might face an average wait of 45 minutes. A tiny amount of those surveyed (6%) admit they have waited 3 hours to download games in the past.
However, weirdly the Zen Internet study doesn't say how they came to these predictions. So it should probably be taken with a grain of salt.
MoreNowTV named best for Christmas movie binge!
Despite the dubious claims of the survey, UK broadband infrastructure has felt the pressure this year. The combination of lockdowns, working from home and big gaming launches has resulted in record traffic. So it's not outlandish to expect an impact on speeds over Christmas.
Zen Internet's survey found that over half (38%) shout at their routers while gaming when speeds are slow. The study even found that 13% of gamers argue with a partner when slow speeds affect their gaming. So maybe get some earplugs for Christmas day!