What does Ofcom's Broadband Speeds Code of Practice mean for consumers?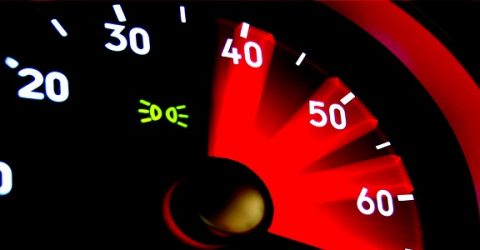 Regulating the internet is a thankless task, considering its significance to consumers and also the complexity of distributing data.
Unless you're signed up to a full-fibre broadband deal, your internet connection is piped down a telephone line – a cable which was never designed to carry high-speed data transfers.
It's perhaps remarkable that our internet service providers (or ISPs) are so successful in delivering data to us, given today's spiralling data requirements.
Even so, there are regular complaints about broadband service, and in particular line speed – or the lack of it.
That's why industry regulator Ofcom has published several guides explaining what the public is entitled to, in its clumsily-titled Broadband Speeds Code of Practice.
The 2019 revision of this report was published a couple of weeks ago, acknowledging recent changes in broadband advertising and recommending best practice for ISPs.
Which ISPs have signed up?
Companies signed up to the Broadband Speeds Code of Practice include the UK's 'big six' providers – BT, EE, Plusnet, Sky, TalkTalk and Virgin.
Local providers including KCOM broadband and Lothian Broadband are signatories, while companies piggybacking on existing provider infrastructure will also be covered.
(For instance, John Lewis Broadband customers are really using Plusnet's infrastructure).
That means 95 per cent of the UK's broadband customers are covered by Ofcom's code of practice.
If a prospective broadband company hasn't signed up, it's worth asking why.
What does the scheme require ISPs to do?
From the first of March this year, signatories to the Broadband Speeds Code of Practice are committed to implementing the following policies within the next twelve months:
A guaranteed minimum speed
More accurate and realistic peak-time line speed estimates when people sign up
Recognition that peak speeds (8pm to 10pm) may drop under heavy traffic loads
Representative upload speeds provided in point of sale literature
The right for consumers to leave their agreement if this guarantee is broken
Extending similar provisions to bundled products, including triple-play or quad-play
No more than 30 days for ISPs to improve line speeds before customers can leave
Clear instructions for exiting a contract in customer literature and/or online
Extending the Code of Practice to cover all connection types.
What does all this mean?
Ofcom's ultimate objective is to give people accurate information about achievable broadband line speeds, so they can make informed decisions.
Consumers will also be able to walk away from a contract more easily if their line speeds don't live up to expectations.
There'll be no penalty for leaving a service which hasn't delivered advertised line speeds.
MoreOfcom launch new unit to monitor Openreach
That 30-day cap ought to prevent people being trapped in an endless loop of testing and complaining, without achieving a satisfactory resolution (or level of service).
And crucially, these provisions now apply to full fibre and cable services, rather than simply Openreach customers on sluggish copper connections.