Ofcom launch special division just to keep Openreach honest
The telecoms regulator Ofcom has taken the gloves off as to keep Openreach in line as it splits off from parent company BT.
Ofcom's new division, called the Openreach Monitoring Unit, will keep the pressure on Openreach to make services better for the UK's 40 million broadband customers.
Openreach has been on the naughty step for some years, with accusations that it artificially inflates the cost it charges to broadband ISPs like Virgin and Sky for installing new fibre lines.
Harsh penalties will be put in place "should it become clear the new Openreach was not working, or BT was failing to comply with its commitments," say Ofcom bosses.
Ofcom says Openreach is making too much money for wholesale broadband, and prices should be slashed from £88.80 a year to £66.28 by 2018, down to £52.77 by 2020.
BT caved in to pressure and agreed in March this year that it would legally split from Openreach.
It promises to publish every six months whether engineers are actually turning up on time, how long repairs take, and whether Openreach is improving its sometimes shocking service.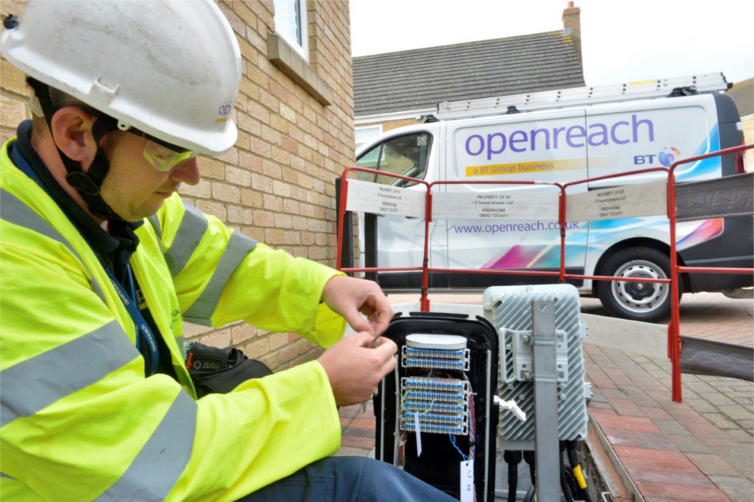 32,000 staff are due to move across from BT to a new company, called Openreach Limited, that doesn't feature any BT branding.
More: Openreach cost-cutting delays will cost us all £140m
Sharon White, Ofcom Chief Executive, said: "We will measure, and report on, Openreach's contribution to growing fibre broadband networks, including 'full-fibre' lines which are currently available to only around 2% of UK premises.
"BT has made positive progress towards implementing the reforms. Once they are complete, Ofcom will keep a careful eye on whether Openreach is working for telecoms users, ensuring BT and Openreach live by the letter and spirit of their commitments. If we see problems emerging, we won't hesitate to act."