Do I really need antivirus software?
Can you save money by not renewing or installing antivirus software subscriptions, or is this too much of a risk?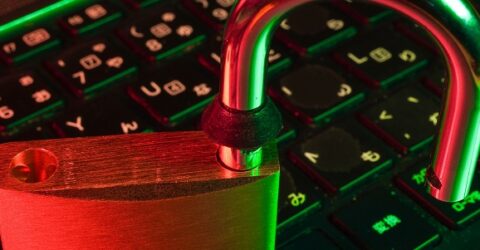 As we enter a period of significant economic contraction, households across the UK are urgently reviewing their expenditure and financial commitments.
These generally fall into two categories – essential and desirable.
A broadband connection is essential, whereas a golf club membership is merely desirable. Buildings insurance is essential, but critical illness cover isn't.
Antivirus software is another form of insurance. We may resent its cost and plan not to need it, yet we recognise it'll be invaluable if we do.
However, at this time of shrinking disposable incomes and belt-tightening, do we really need to pay for antivirus software?
Going viral
We've previously written in depth about the threats antivirus software protects us against, the ways these threats arrive, and the platforms which aim to repel them.
There are over 1.1 billion malware programs in existence, with around 340,000 new variants detected each and every day – known as zero-day malware.
Last year alone, there were 5.4 billion malware hits. As such, one or more of your devices is likely to have been targeted during 2021.
However, most web-enabled devices are effectively impervious to malware.
While a smart speaker could potentially be hacked, it doesn't have the software capabilities to support malicious software that corrupts its operation or performance.
The simpler a connected device is, the less scope there is for tampering with it – and the less interested cybercriminals will be in it.
The most complex web-enabled device in any home is a computer. Hence most malware targets computers – Windows-powered PCs in particular.
It's a myth to claim Apple computers aren't affected by malware, especially as the world's first virus was Apple-specific.
Yet PCs have always been the prime target for malware developers.
So should you invest in AV software for your PC, or is it something you can afford to live without?
Opening the Windows
It's ten years since Windows 8 made its debut, adding a built-in antivirus package (Windows Defender) to the world's most iconic operating system for the first time.
Defender had existed before 2012, but mostly as anti-spyware technology. It subsequently evolved into an anti-malware suite, repelling threats as diverse as ransomware and Trojans.
As such, this integrated Windows software could save you from spending money on a supplementary antivirus package.
Defender isn't as comprehensive as third-party utilities from specialist firms like Norton, but it's consistently performed well in industry benchmarking tests.
Phone-y wars
Companies like McAfee offer suites of antivirus software which cover not just computers, but also smartphones.
In truth, there's little need for this, providing you use your handset responsibly and don't root or jailbreak it to circumvent OS developer protections.
A rooted device can install software from outside the walled gardens of the Apple App Store and Google Play Store.
Anything downloaded from these official stores is guaranteed to be legitimate and malware-free.
Conversely, software sourced from elsewhere might contain malicious threats, or be vulnerable to attack by rogue agents.
Remain as vigilant on mobile devices as you would on a desktop computer, especially if you share a common web browser across multiple devices.
Don't open unsolicited email attachments from strangers; don't visit websites with low-grade top level domains like .surf and .cn; don't use peer-to-peer file sharing networks.
Finally, if you do want to go online without AV software, follow the advice contained in our long-form guide to staying safe online.