How to get out of a one month broadband contract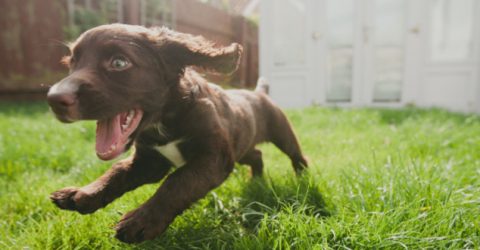 While 30-day or short-term broadband deals might suit you, it's not always obvious how to get out of a one month broadband contract.
Like mobile phone providers, broadband companies prefer tying customers into long-term deals. This gives them a guaranteed income for at least 12 months.
It also justifies the administrative duties involved in taking over a phone line from an existing provider, and the cost of supplying hardware like a home hub.
If you've had enough of endless contract dates for your mobile then a cheaper, more flexible SIM Only deal will be your new best friend.
Similarly, some people are happy to choose a broadband package and then not have to worry about it for a year.
However, 12 month or 18 month contracts won't suit everyone.
They are inappropriate for short-term property rentals, student flatshares, inadvisable for anyone with fluctuating income levels, and inconvenient if your domestic circumstances often vary.
For these people – and anyone who hates being locked into a long-term contract – a 30-day or one-month rolling broadband contract might be a better option.
MoreCan I get broadband in my flat?
It also enables you to sample the service – and upload and downloads speeds – without committing yourself until some undefined point in 2019.
What does a one month broadband contract include?
As its name suggests, a one-month or 30-day rolling broadband contract is a far more flexible alternative to the year-long packages promoted by most service providers.
These contracts tend to command a relatively high initial payment, which usually makes them more expensive over a 12 month period than a contract covering that period.
However, they give customers the ability to walk away at any point if their circumstances change – or if a better deal comes up elsewhere.
Who offers these contracts?
Many broadband providers regard one-month contracts as something of an inconvenience, and refuse to provide them.
However, a number of companies do offer rolling broadband contracts, including:
EE and TalkTalk's services are provided using 4G mobile broadband routers, eliminating the cables or landline phone normally associated with domestic broadband services.
Do you pay more for not being locked into a contract?
It's important to note that services using the BT Openreach network (basically anything requiring a landline) incur setup charges.
These are usually passed onto the consumer by the operator to cover their own costs.
A larger initial payment also gives providers some insurance against customers receiving their equipment and then leaving after one month.
NowTV's one-month deals come with a £44 upfront cost, while Virgin's one-month subscriptions incur a £65 upfront cost despite the cable operator using its own cable network instead of Openreach's platform.
However, SSE's fibre broadband and line rental schemes for existing customers don't involve any upfront costs.
If chosen carefully, rolling 30-day or one-month contracts may actually work out cheaper than a standard twelve month agreement.
Do rolling contracts end after one month?
The simple answer is no. This is not a one-month contract, and a rolling contract doesn't automatically expire after the first 30 days have elapsed.
As its name suggests, the contract rolls on month to month and it will continue indefinitely until you ask for it to be stopped.
This is different to annual contracts. Ofcom banned automatic renewals in 2012 to prevent providers quietly signing customers up for another minimum contract period.
When your 12 month broadband contract is coming to an end, the provider is legally obligated to contact you and discuss your options.
A rolling contract imposes no such obligations on providers, because technically a customer can leave at any time.
How to get out of a one month broadband contract
Leaving a rolling broadband agreement is as simple as telling the provider you wish to cancel your contract.
Each provider has its own criteria for this, though 30 days' notice remains the standard – just like longer contracts.
If your contract began on the first of the month, it's easy to work out when to serve notice – otherwise, you might want to keep your account paperwork in an accessible place.
However, you can serve notice at any time – two months after signing up, eight months later or after a couple of years have passed.
Some consumers have reported difficulties ending a contract after the first month, since this isn't really the purpose of rolling broadband agreements.
However, rolling contracts shouldn't command termination fees, or any other hidden costs.
To serve your intention to leave, you can phone your provider, as well as, emailing or writing to them.
Be aware that written communications are easier to reference at a later date than a phone conversation, though the ISP will probably record any telephoned request to end the contract.
It's often easier to change broadband contracts when dealing with mobile broadband providers, since their wireless hubs don't need to be plugged into a landline.
Finally, if you don't pay attention to your bank statements, check whether any historic rolling broadband contracts are still being paid. It's easy to forget about small standing orders or direct debits.
MAIN IMAGE: Phil Hearing/CC BY 2.0