Home broadband from mobile operators
It's worth considering switching broadband to a mobile operator as an alternative to market leaders like BT, Sky and Plusnet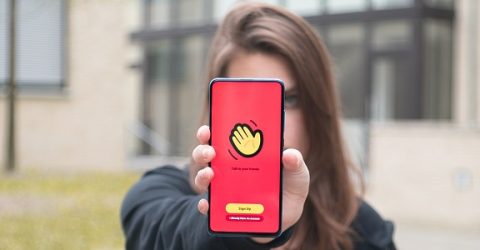 When you survey the hundreds of broadband offers listed on BroadbandDeals.co.uk, you'll notice some familiar names.
As the UK's largest ISP, it's no surprise that BT have almost 200 separate deals listed on our site.
The UK's other main broadband providers are also present and correct – Sky, Plusnet, TalkTalk and Virgin Media.
There are specialist fibre broadband providers (Hyperoptic, Gigaclear), and companies better known for their presence in other industries (John Lewis, SSE).
You might be surprised to see Vodafone and EE on our list, yet home broadband from mobile operators has been offered in this country since the mid-Noughties.
After all, mobile companies specialise in distributing data to people wherever they happen to be.
They're familiar with data allowances, flexible contract lengths and signal-boosting technology.
But what options are available in terms of home broadband from mobile operators? And how do these providers compare to more industry-specific brands like NOW Broadband?
Broadening your horizons
If you're willing to consider home broadband deals from mobile operators, you can access dozens of extra packages and deals.
However, these are limited by the infrastructure connected to your home.
Many properties are still reliant on ADSL connections, where data is distributed across a phone line.
Because these copper cables are inefficient at transmitting digital data, you'll struggle to achieve average download speeds above 10Mbps.
That's fine for watching Netflix in SD, but it'll be inadequate for large file uploads or the latest online gaming services.
If your property is served by Fibre to the Cabinet connectivity, you can expect average download speeds of around 35Mbps or 65Mbps – sufficient for most households.
Mobile broadband providers mirror traditional ISP services in other ways, as well.
There's a choice of 12, 18 and 24-month contract lengths, minimal or free setup costs, and potentially a few freebies thrown in.
For instance, at the time of writing, EE offers a year's free Norton antivirus security to anyone signing up to its Unlimited Broadband service. That's worth almost £80.
Arch-rival Vodafone also offers antivirus protection, while its router can boost the signal sent to a particular device – ideal for a PC in a garden office.
Are these providers dependable?
The UK's big four mobile networks are well-funded telecommunications companies, and signing up to broadband feels akin to taking out a phone contract with them.
EE is owned by BT, and will shortly be rolling out home broadband packages across Openreach's gigabit-capable full fibre network.
Customers of both companies will also receive near-identical broadband routers, just as BT's Home Hub 5 is also the same as Plusnet's Hub One.
You shouldn't expect any more connection or customer service issues with broadband from mobile providers, who achieve comparable rankings on review sites like Trustpilot.
However, connectivity will inevitably be limited by the line speeds achievable in your home, as it would with any other ISP.