How to cushion yourself against broadband price rises
Broadband price rises have been in the news recently, but there are ways to reduce their impact on already-stretched household finances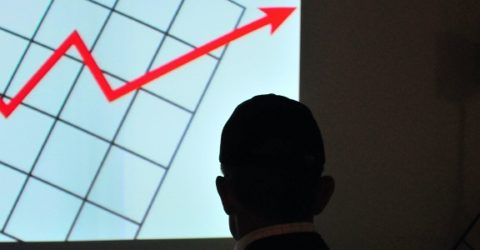 The first of April is traditionally associated with practical jokes and merriment, but there's nothing amusing about the energy price rises which came into force on April Fool's Day 2022.
Twice a year, energy companies are entitled to raise consumer prices if their own costs are increasing.
The ongoing war in Ukraine has exacerbated existing spikes in energy costs, which saw a number of leading utilities firms forced out of business last autumn and winter.
Add that to spiralling inflation, with near-weekly increases in the cost of groceries, petrol and other essential provisions, and households up and down the country are facing a bleak time.
April is also the month when broadband price rises often come in, with many companies traditionally viewing the start of a new tax year as a judicious moment to increase their rates.
MoreBrexit fuels personal finance fears
It's been reported many ISPs will more than double their usual four per cent increases in 2022, and rises of around nine per cent are planned by the big ISPs as inflation soars.
Paying almost ten per cent more for the same service is the last thing many households need, but there are ways to cushion yourself (to an extent) against broadband price rises.
Check if you're out of contract
Back in 2020, when all we had to worry about was a global pandemic, an Ofcom survey revealed 40 per cent of UK broadband customers were out of contract.
Average overpayments were worth almost £100 per year in some cases, costing consumers £270 million in total.
If your most recent broadband contract has expired, you're in a great position to shop around for cheaper broadband tariffs and contracts.
However, before plunging straight into a comparison of the best broadband deals, consider what you actually need from your ISP…
Pare back non-essential services
Do you have 'free' SIM cards from your ISP languishing in a drawer? Do you ever watch those 'premium' TV channels? Is your house phone only ever picked up to be dusted?
Look around your home – and through your existing contract paperwork – for superfluous services which are no longer needed or justifiable.
Cancelling call waiting on a landline contract or removing pay movies on your quad-play package might only save a few pounds a month, but this adds up over a two-year contract period.
If someone offered to give you £5 cash each month without any strings, you'd be delighted. Don't dismiss equivalent contract savings as 'only a few pounds' – they cumulatively add up.
Reduce your broadband package
In many parts of the country, future-proofed internet connections are outpacing our ability to use them.
A typical consumer on a gigabit fibre broadband deal isn't going to notice any difference dropping down to 500Mbps, yet they could net a significant saving by specifying a slower connection speed.
This clearly doesn't apply to people on FTTC connections, ranging from 11Mbps to 65Mbps, but even here, savings might be found somewhere.
If you're paying extra for a mesh network, is it essential to achieve whole-home coverage? Drop down to your primary router for 24 hours and see how badly affected devices are.
One thing we wouldn't recommend is a data-limited contract, which is punitively expensive to top up and rarely provides sufficient data.
Choose a different provider
Loyalty is admirable, but it's often unrewarded in the telecommunications sector. Equally, fear of change is understandable but rarely justified.
Any ISP using the Openreach network will be able to deliver a broadband service through your phone sockets.
Any broadband router will be able to pipe that connectivity around the home. One ISP's router is often the same as another's, just with a different logo stuck onto it.
Switching broadband providers is now fairly seamless, and new ISPs may offer better introductory deals/more reliable connectivity/lower rates/faster line speeds/superior customer service.
If you're still intimidated by the prospect of leaving a long-standing broadband provider, we recently outlined ten steps everyone should follow prior to switching.
Now is an excellent time to switch, with many providers offering fibre broadband for under £25/month. Pop your postcode in the box and see what you could get for your money!
If you're struggling to afford broadband and you currently receive benefits such as Universal Credit or Pension Credit, extra help is available – check out our guide to getting discount broadband for low-income households.