How to get around the 40 minute limit on Zoom.
Zoom's free service is a game changer, but the 40 minute limit is an issue.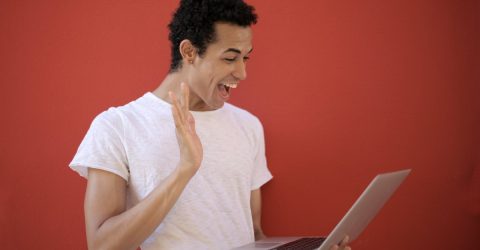 Zoom has become the video call platform of choice for millions during the coronavirus outbreak. Zoom recently announced they hosted 300 million daily meeting participants at the end of April! It seems the main draw to Zoom is the array of features being offered for free.
As the only major free video conferencing competitor Skype can't hold a candle to Zoom's features. Zoom's free service boasts file sharing, interactive wipe boards and support for up to 100 call participants.
DealsFed up with slow, unreliable broadband interrupting your meetings? Upgrade today.
40 minutes or less
Zoom's free service allows people to be on a call for up to 40 minutes. When your time is up everyone is kicked off the call. This can be especially frustrating when the conversation is flowing and you have to restart a call. Especially when you're chatting with not particularly tech savvy relatives!
Zoom's paid packages start at £11.99 per month, which extends the time limit to 24 hours. Though who really needs a 24 hour call?
More expensive plans remove the limit altogether, and only the host needs to subscribe. So even the paid options are fantastic value! It's easy to see why it has surpassed all competition during this pandemic.
MoreThe best add-ons to improve video calling
However Zoom might be making up for the loss in profits by selling your data to third parties. Research by Forbes recently uncovered some suspicious data terms. So make sure you know what you're agreeing to when you tick that Terms and Conditions box!
How do I beat the system?
Well you'll have to be organised. To beat Zoom's 40 minute limit you need to schedule your call.
When the settings window appears:
Select 'Other Calendars' under the Calendar heading. 

Click 'Schedule' and the meeting info will appear, including the call ID. 

Copy and paste this and send it to your participants. 
At the scheduled time participants and the host should join the call.  Once the call approaches the 40-minute limit, a countdown will appear in the meeting window.  At this point, the host needs to select 'Leave Meeting'.
It's important to remember to click 'Leave Meeting' and not 'End for All'. End for All will close the 'room' entirely, whereas if the host leaves the meeting then the original call will remain in progress.
newsZoom security flaw leaves calls vulnerable to spying
While it might look like the meeting has ended, if everyone clicks on the original joining link a new 40-minute period will start over again.
It might be clunky, but until someone bites the bullet and pays for Zoom it does the job.
Of course, paying for premium service won't help if the problem is at your end. If you're stuck on a slow connection, maybe it's finally time to upgrade to fibre broadband?