How to start a Patreon
In 2020, making money online is more important than ever, here's one way of doing it!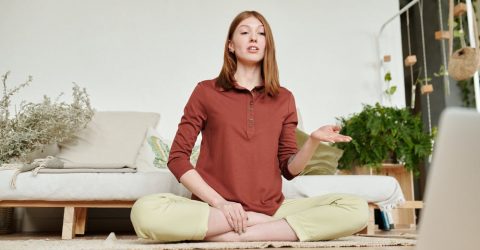 Patreon is a crowdfunding platform that lets fans (or patrons) pay for artists' or content producers' work. The platform hosts video content, images, music, podcasts and written work which the producer can hide behind a paywall.
The platform has been so successful that some of it's top content creators are earning around $1million per year in subscriptions!
These top earning producers range from political podcasts and true crime podcasts to ASMR audio content.
Aspiring podcaster? Yoga teacher? Have a soothing ASMR friendly voice? Well, it could be worth setting up a profile!
Get started
From the Patreon homepage:
You should select 'Launch your membership' or 'Create on Patreon'. You can also use Patreon's 'Starter kits page' to use templates for pages.
From here, you can sign up with Facebook, Google, or your email. 
A menu will then give you the following options:
Fill in your description. You can choose up to 2 categories to place your page within i.e. ASMR and Podcast. 
You should state here whether your work features adult content like swearing.
You then have the option to choose the currency you want to be paid in.
Build your page
You'll then be taken to the 'Creator page editor', where you can start creating a page.
The page editor has seven sections to fill out: Welcome, About, Tiers, Payments, Posts and Offers and Goals. 
In this section you can choose your profile picture, link to your social media accounts and pick a custom URL.   
There's also the option to add a welcome message and 'Intro video', which isn't mandatory. However, Patreon claims that this helps to help convert fans to paying subscribers. 
Tiers, no not that kind!
Patreon runs a 'tier' system (If you're reading this in 2020, you've probably had quite enough of tiers, sorry).
The tier system means that you can set multiple pricing tiers for subscribers. For example, the first tier might offer access to a limited amount of content. The next tier might have bonus content. The tier after that could have free merchandise or personalised content on offer.
The more enticing the offer, the more likely people are to subscribe. So don't give all your best content away for free! Offering personalised services in paid tiers is a great way to gain subscribers.
When you set up a tier, you can set the price, change the title and add an image for the tier. You can also add a short description of what subscribing at that tier gives a patreon subscriber. 
RecentlyHow to view tweets from a suspended Twitter account
Subscriber payment
You can choose to charge subscribers for their support via a monthly payment, depending on the tier they subscribe to. Or you can set payment to be per piece of content they access, almost like an online store.
 On page settings you should enter account details. These are the basic things like your legal name and location etc… This isn't visible to your patrons, it's just for Patreon's tax purposes.
You can also change your settings to hide your monthly earnings in your page settings. However, one suggestion Patreon has is to set up 'goals' and these are linked to your subscription amount. 
For example, you might say that if you hit £1000 a month you intend to buy video equipment to make your podcast a visual show. It's a good, if somewhat sneaky, way to encourage patrons to support you.
 So it might not be best to hide your earnings.
You're ready to launch!
After you've completed the set up you can launch your page so it's available to the public. 
First click on the preview option by clicking 'Share preview' in the top right corner. If you think the page is ready, click 'Launch'.
  Once you launch your page you'll get an email telling you when it's live – it's usually automatic. You'll get a sharing link to send to your address book or social media followers. 
So if you have a good following online already, start sharing! It's worth putting the Patreon link in your bio on sites like Twitter or Instagram. This is so that the people who missed your announcement can see it.
Good luck!