Top tips for working from home safely and securely
Safe remote working is easy to accomplish, even if you've had no training on video call security or COVID-19 scams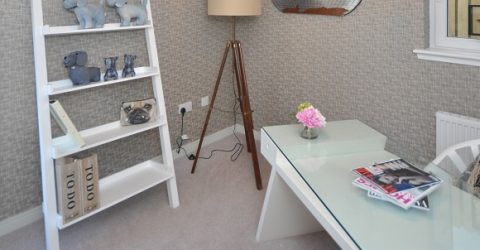 It seems a long time since life was normal, yet it's been less than 18 months since COVID-19 swept across the planet, leaving a trail of destruction in its wake.
Our lives have changed beyond recognition since March 2020. We're all more lonely, anxious and frustrated, yet there have been some positives amidst all the heartache.
For one thing, home working has finally become commonplace, and a recent survey of 2,000 business professionals showed 90 per cent support for remaining at home at least part-time.
Millions of office workers have discovered the freedom that comes from abolishing ten expensive, frustrating and unpredictable weekly commutes.
Working from home means more time with loved ones, more money in the bank, less environmental impact and less daily stress.
newsA third of Brits suffer bad broadband during lockdown
However, working from home isn't without its pitfalls. Many people have found themselves reliant on a digital world they know little about – including its threats.
After all, there are plenty of rogue agents and bad actors circulating in cyberspace. Working from home safely and securely can be done, but it can't be taken for granted.
The threat is real
A study by web hosting firm Fasthosts last month concluded 40 per cent of British adults are unprotected against malicious threats like cyberattacks.
The majority of home workers don't use a VPN at any point, while two in five employees say they've received no training about staying safe while working remotely.
This cascades down into video calling, which (like many new technologies) is something people approach with a degree of naivety.
Boris Johnson typified this last year, when a Zoom call he was participating in with the Cabinet inadvertently broadcast the meeting's ID to the watching world.
MoreSpotlight on Alexa's army of listening gnomes
This could have allowed either that meeting or subsequent ones to be hacked, and it's a classic example of ignorance providing an opportunity for malice to flourish.
Indeed, protecting personally identifiable information (PII) is important not just for your employers, but also for you personally.
Even in these grim circumstances, working from home can be a great privilege, albeit one which carries significant responsibilities…