Rolling 'no-contract' broadband deals: pros and cons
So-called 'no-contract', '30 day' and 'rolling' contracts are increasingly popular, but they have drawbacks consumers should be aware of before signing up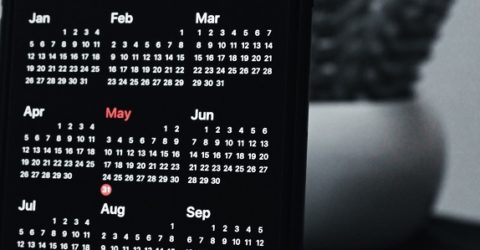 In the days when internet service providers were found in computer stores, with their software installed on CD-ROMs, internet connectivity was fairly informal.
You could install one ISP's utilities, use it for a month or two, and then switch internet provider – providing you uninstalled the original software.
In an age of dial-up connections, when households were maybe only online for an hour each evening, the lack of permanence was understandable.
The internet is now an indispensable domestic utility, and the contracts on most of the best broadband deals have gradually lengthened as a consequence.
One year agreements used to the be norm, but ISPs are now just as likely to advertise two-year contracts.
MoreCan I switch broadband providers mid-contract?
Yet the prospect of a fixed-term broadband contract isn't always optimal. And this is where rolling broadband contracts come into play.
Is it rolling?
Also known as no contract broadband deals, rolling broadband contracts are typically far shorter than conventional 12/18/24-month fixed-term agreements.
In fact, they only usually last for 30 days at a time.
In theory, rolling broadband contracts could extend over a period of years, if you chose not to cancel them.
Unlike fixed-term agreements, that period of notice is always one month. You're never more than 30 days away from being able to cancel your payments and end the agreement.
Connection speeds are comparable to other services offered by that ISP, though you'll probably be reliant on connections through the Openreach network.
Honourably excepting Virgin, full fibre broadband deals rarely come with rolling contracts, since their proprietary infrastructure is expensive to install and maintain.
MoreHow to exit a rolling broadband contract
ISPs also have to send out routers for 30-day contracts and then request their return, increasing the risk of a router getting lost or being damaged in transit.
Why might a rolling contract suit me?

There are many reasons.
Some people lead itinerant lives, where being able to relocate at relatively short notice is a requirement of either your work or lifestyle.
Professional footballers, locum doctors and jobbing construction workers will all be familiar with the requirement to rent rather than buy, while keeping non-essential belongings in suitcases.
Other people won't be at their current address long-term, like final-year students or anyone on a summer break.
DealsThe best broadband deals for student houses
This is also true for the millions of people hoping (or needing) to move house in the next year due to changing circumstances. Indeed, most new homes come with ultrafast or hyperfast broadband, so if you're in the process of buying one you may want to avoid getting tied to a contract with a non-fibre provider.
Second home-owners or timeshare owners might want faster speeds than the mobile network can provide (more on that below), without paying for it throughout a calendar year.
If you have significant debts, a long-term contract might not be a financial commitment worth making, while ISPs may not be willing to offer deals to people with poor credit scores.
This is also true of people with fluctuating finances, such as the self-employed, where periods of fiscal famine neither require nor support monthly broadband contracts.
It's worth doing a one-year comparison of total costs to determine whether a rolling contract could save you money.
You can order deals on BroadbandDeals.co.uk by their first year cost, to see which represents the best value over the length of an agreement.
Rolling broadband contract: Pros
Having established the circumstances in which a 30-day broadband contract might suit certain people, it's time to consider the main advantages of this type of internet service:
No long-term commitment. If your circumstances are likely to change (see above), a rolling 30-day contract allows you to cancel at any time with no exit penalties or fees.
Ideal for temporary rental homes. If you spend one month a year in a holiday cottage, why spend the other 11 months paying for other tenants to enjoy internet connectivity?
Cheaper over short periods. Even a £25 monthly broadband contract will cost £300 over a year. If you only need the internet for a six month period, that could be money wasted.
No risk of being tied down. If you can't find a suitable long-term broadband deal, a rolling contract buys you time while you wait for an economy-of-scale deal to come up.
Enables you to exploit the latest connectivity. If local connections are being upgraded, it might be worth taking a rolling contract until you can capitalise on far faster line speeds.
Tides you over until a house move. Each postcode has different connectivity, so a rolling deal might be preferable to sticking with your current ISP once you're out of contract.
Rolling broadband contract: Cons
Having considered the positives, it's now time to think about why a rolling 30-day broadband contract might not be optimal:
Activation costs mount up. If you're setting up and cancelling contracts more than once a year, you may end up paying quite a bit in setup fees each time you sign up.
Monthly costs are higher. ISPs will levy higher fees than they would with the security of income over the next year or two, narrowing the savings gap if your contract runs for several months.
There's less choice. Some ISPs aren't active in the 30-day market at all, while others offer basic contracts with no extras included.
It rules out packages. Annual household expenditure can be slashed with triple-play or quad-play deals, but these are never part of rolling 30-day broadband agreements.
It rules out introductory offers. Although these don't always justify signing up, the prospect of discounts and incentives can sweeten a new broadband deal.
Which ISPs offer rolling broadband contracts?
It's possible to search for 30-day deals right here, by ensuring the '1 month (rolling)' box at the left hand side of the page is the only option ticked – simply enter your postcode to get started.
At the time of writing, we're listing rolling 30-day broadband deals from NOW and Direct Save Telecom, across a variety of speeds and with setup costs of between £25 and £65.
However, there are alternatives if a 30-day deal isn't optimal, but you also don't want to make a longer commitment to an ISP.
You could invest in a mobile broadband dongle or a wireless MiFi hub, both marketed by the UK's big four mobile networks.
These provide fixed quantities of data, which can be distributed at 4G or 5G speeds depending what signals are available locally.
Although data top-ups are relatively expensive, these pay-as-you-go options are handy for short periods where connectivity is required. They're also cheap to buy, and highly portable.
An alternative method of tapping into the mobile network involves tethering a smartphone to a computer, via Bluetooth or using a USB cable.
This is often fiddly, but it can serve as a short-term stopgap.